Real Geeks Blog - Internet Marketing
Written by The Professor
Nov 3, 2021
How do you earn a net income of $1 million in three short years? Is it all about strategy? Is it the right place and the right time? Well, what better way to find out than to ask the man who did it himself in the real estate industry.
Chris Watters is one of the top real estate agents in Austin and he shared with us his secrets to success all the while recognizing and appreciating what Real Geeks has been doing to help real estate agents get their careers going and growing.
How It All Started
Chris' story is quite fascinating in that he did a lot of the things that a typical aspiring real estate agent or entrepreneur does not want to do. This could be the reason why he got unique results with his ventures.
Chris tells us that it all started by buying a CRM. Once he secured leads, he then used them as leverage to get agents to work with him right off the bat. These agents were really useful in following up on these leads and eventually converting them.
What's amazing about Chris' entire journey is that it started with very little capital itself. He essentially zero-costed working with agents at first by getting a few vendors or local businesses who would benefit from the downstream of new movers to invest in his business and, in turn, pay the agents.
Chris also emphasized that it's important to get a sales team to prospect for clients. He noted that agents often hate talking to clients on the phone. That's why you need to invest in a good inside sales team to take over the job.
The Inner Workings
Chris gave us a lot of insight into what made it all work out. It turns out that you can't possibly build a good real estate team and convert clients if you're not a good agent yourself.
So, what do you do? You get yourself trained or coached.
When it comes to dealing with clients you need to accomplish three important things, A) establish rapport, B) establish that you're an expert, and C) make sure to let them know about your value and what sets you apart.
Also, take note of the importance of a good inside and outside sales team. Inside sales teams refer to the appointment setting, following up on a lead, and getting them to meet you. Outside sales teams refer to face-to-face interaction and finally getting them to do business with you.
Essentially, the road to riches in real estate is to learn how to convert clients that have no idea who you are.
Written by The Professor
Nov 2, 2021
The CRM is now easier than ever to navigate
We wanted to make things easier to find. We've gone through an information architecture overhaul with regards to navigation. It may take a little getting used to, but trust us when we say it is better.
Before: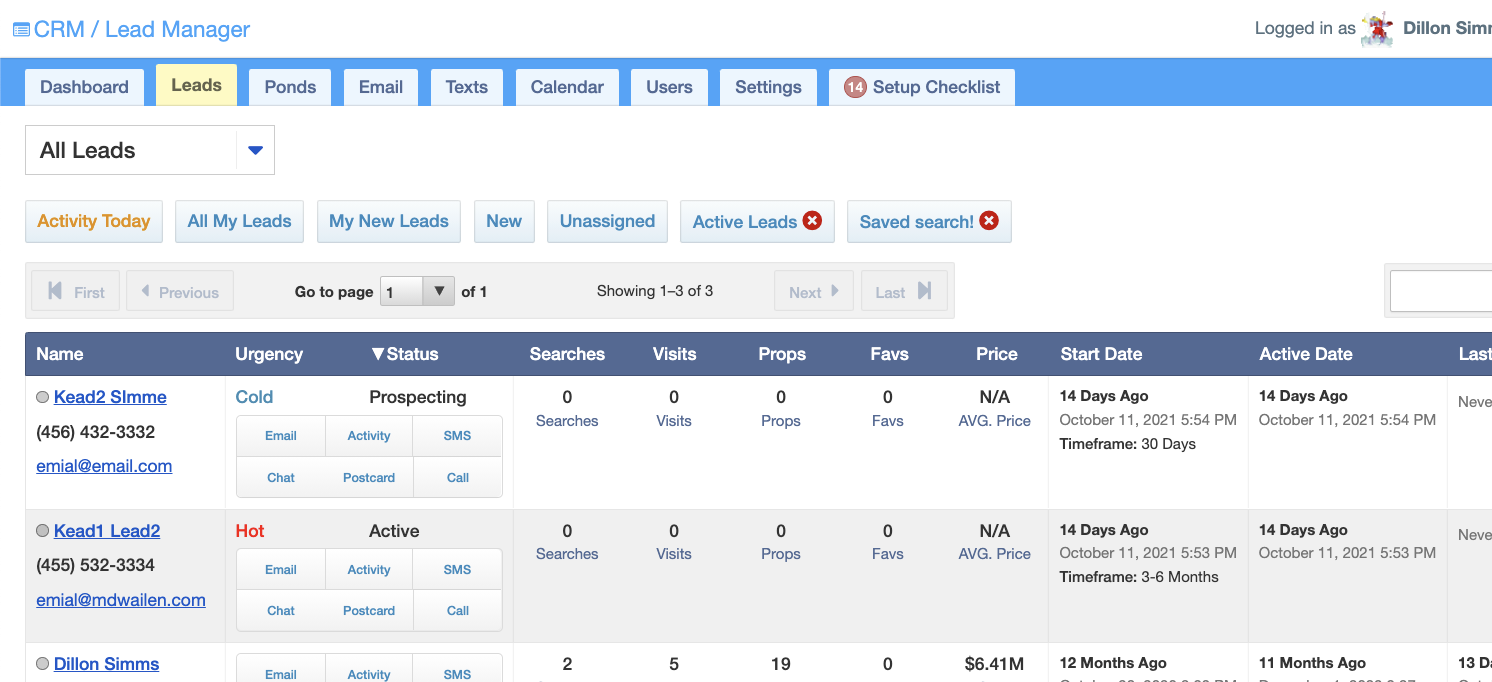 After: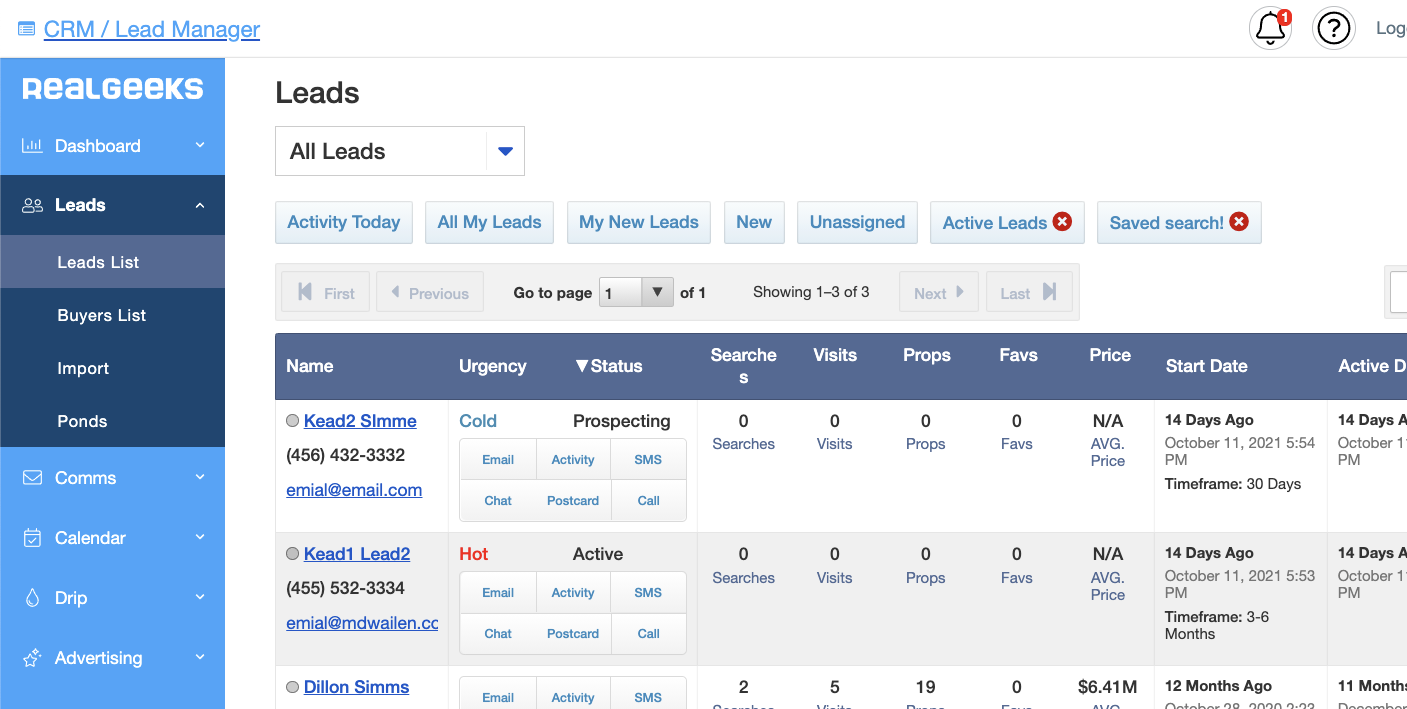 Buyers List and Importing Leads
We felt both of these features were important enough to bring forward from their previous locations.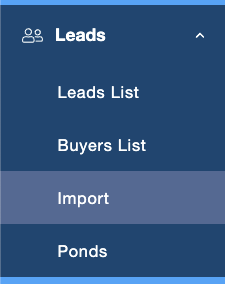 All Comms and templates in a single place.
We've brought together all the methods of communication and made it easier to edit their respective templates. This should save power users a couple of clicks.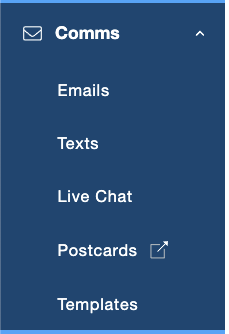 Calendar View and All Follow-Ups
Did you know that the CRM has a useful view for seeing all scheduled follow-ups at a glance? We found that it was all-but-hidden before, so brought it up to the surface. Check it out for yourselves!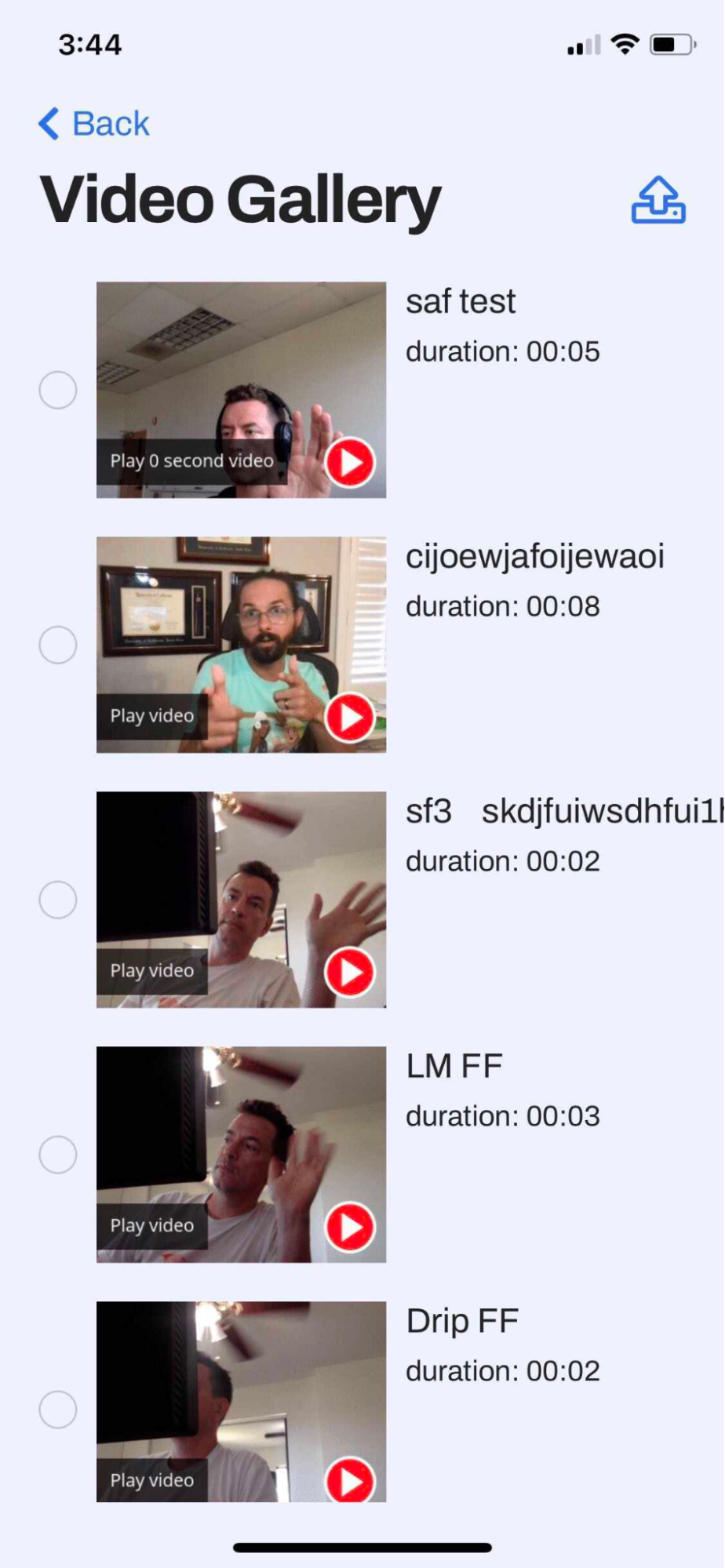 Any drip page you need in 1 click
The Drip system is a powerful addition to CRM that deserves to be front and center when you need it.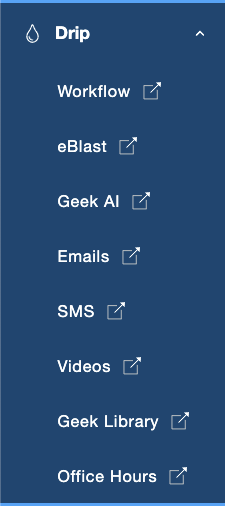 NEW! Advertising
This section holds some of our ad tools and services offered to help boost your business.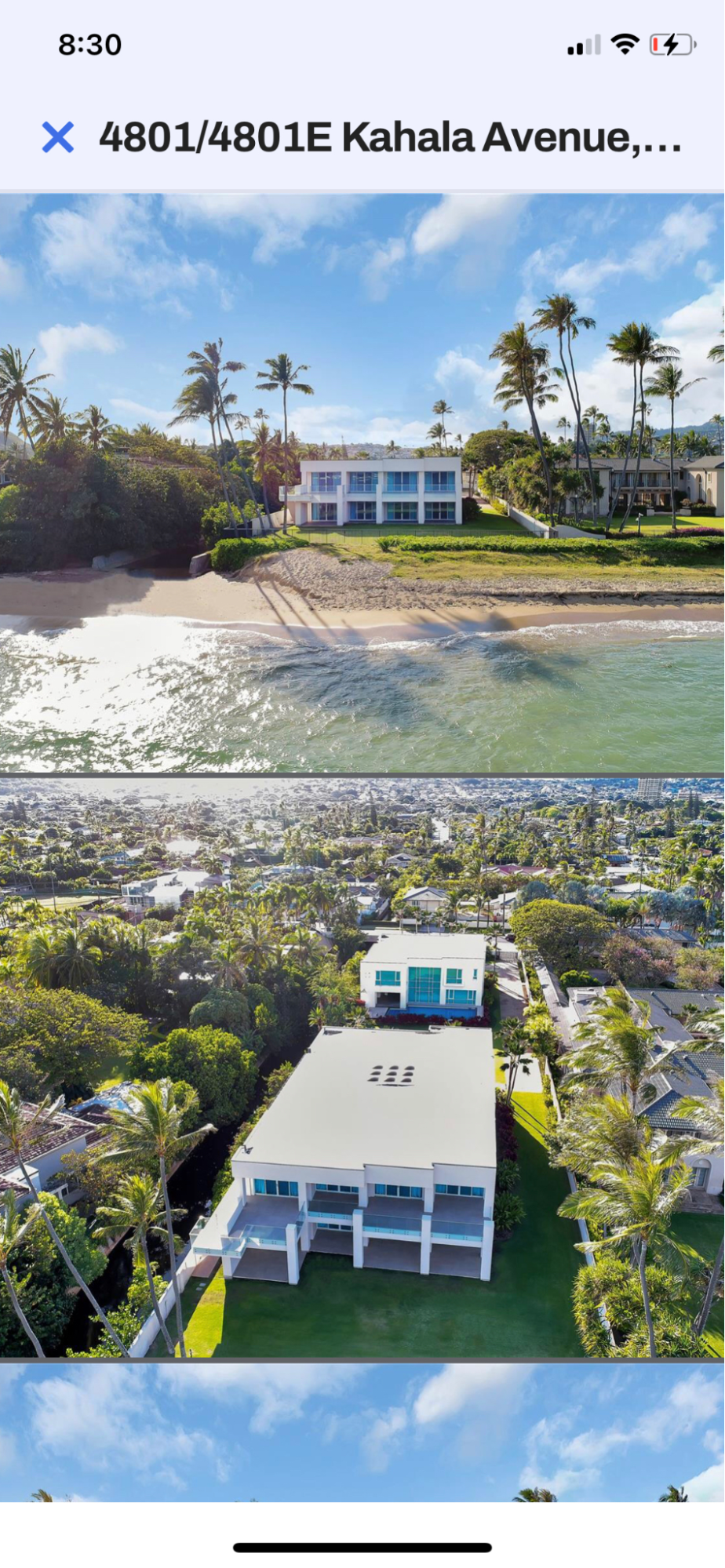 Managing Users and Lead Routing
Lead routing and users were buried in settings. We've given them a dedicated space. Admins who work in larger teams revisit these pages often, so this only made sense.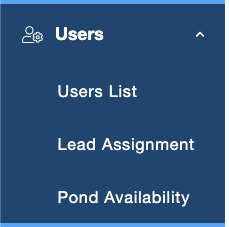 Edit your websites in Settings
We streamlined the settings quite a bit to make key configurations easier to find. This is the place to go to customize real geeks to your business.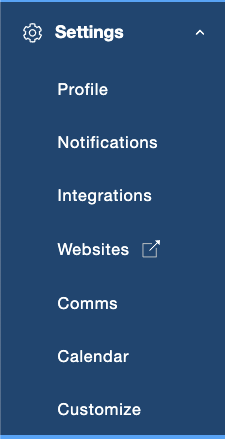 "Status" is now on the leads list!
Use the status to keep your pipeline up to date. We've added an indicator for statuses to the table so that you can see at a glance which leads are in which stage.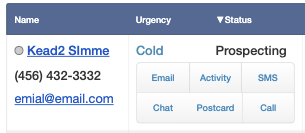 "Last Contacted" is now on the leads list!
When was the last time we talked? Oh yeah! We've added this to the lead list so you can easily scan when the last phone, text, or email happened. Prioritize your list by when you last spoke by clicking the column header to sort leads by most recently contacted or by those who've never heard from you.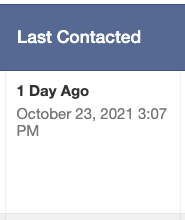 Anna is now Generally Available
At Real Geeks we believe that it is important for us that whatever we deliver to you has been tested and proven to help you grow your business. We now have full confidence that Anna the same or better than your existing Real Geeks site. To see an example, CLICK HERE

List View > Grid View > Map View
The list view is now the default view for property searches instead of the grid view. Users can still toggle between views if they would like. We recommended driving PPC traffic to the search results page to generate home search leads for best conversion.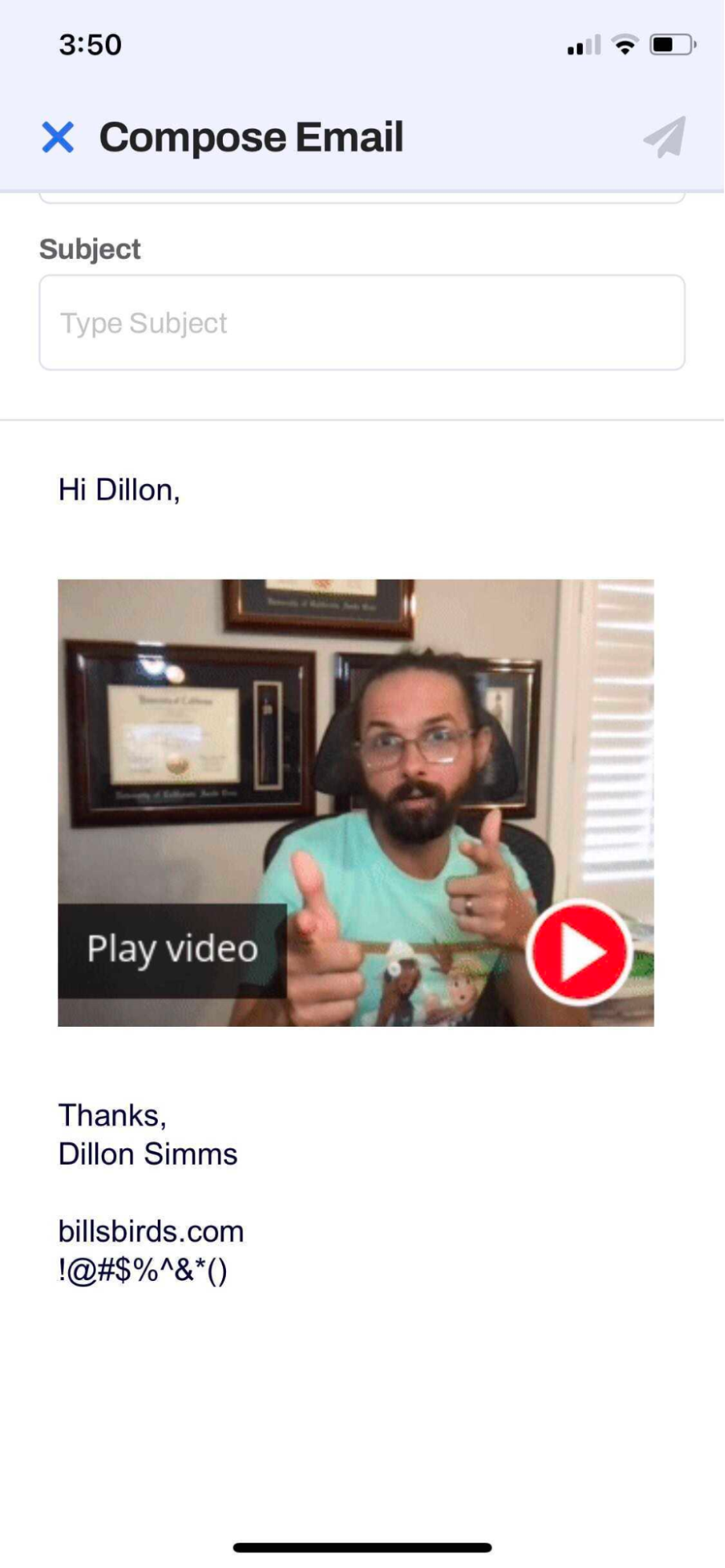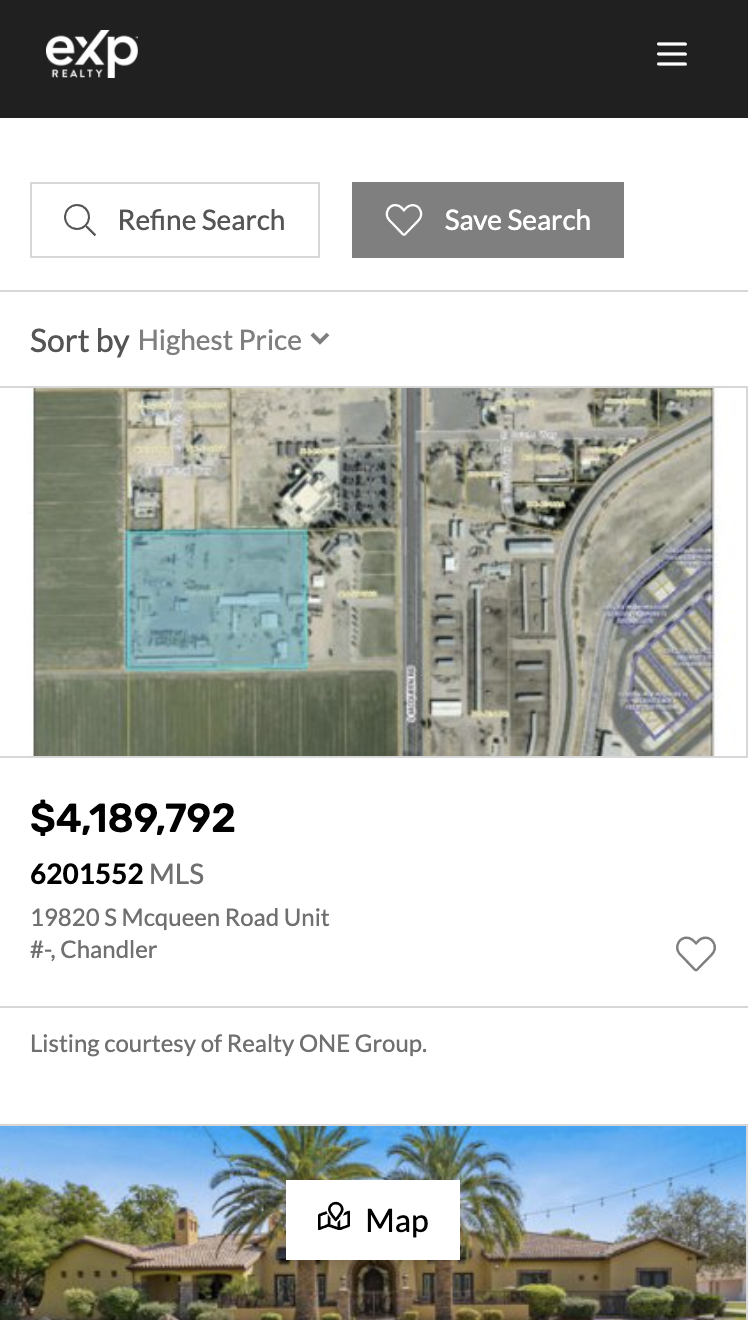 comments
|
Share:
|
Posted in Tech
Written by The Professor
Oct 28, 2021
Return on investment is something every agent is worried about deep down. Moreover, that fear and worry aren't entirely unwarranted. Having a low ROI is a reality many real estate agents face today.
This is exactly what Greg Harrelson and Abe Safa talked about on their latest Real Geeks Masterminding call. Both of them agreed that ROI is an area most agents can and should improve on. In the call, the two discussed four major reasons why agents still see low returns, despite already using the Real Geeks all-in-one real estate solution.
Here is what they talked about:
1. Differentiating Expenses and Investments
ROI is something you only expect from an investment, not from an expense. However, Abe and Greg noted that many agents still get confused about whether something counts as an expense or an investment.
Being unable to tell whether something is an expense or an investment can cause you to neglect it. Not nurturing or following through on an investment will naturally cause lower returns. Greg tells agents that by simply shifting your mindset, you can shift the results you get.
2. Majority of Leads Fall Through the Cracks
Both Abe and Greg agreed that if agents leveraged automation and workflows into their business, they can avoid having leads fall through the cracks.
Workflows allow you to make a few attempts manually then use an automated workflow afterward. This allows you to continue reaching out to those unresponsive leads while also trying to capture more others.
Additionally, workflows let you connect with all the people already in your database multiple times throughout the year — something impossible to do manually. Abe encourages agents to try to contact leads at least six times. If you make six or more attempts to reach a lead, that 15% national average of leads you reach can go up to 90%.
If you're already using the Real Geeks CRM platform, you already have a built-in solution to counter this problem. The Real Geeks library has a "no contact after first attempt" workflow. Utilizing this one workflow can potentially triple or even quadruple your ROI.
3. Agents Don't Leverage Market Activity Reports
This is another case of using automation and the tools that are already in the system you are paying for. You already have the information, the tools, the database, and the leads, admonished Greg. All you need to do to improve your ROI is to start using them.
Make sure to enter all your leads and information into your database. Once they're in your pipeline, leverage system automation to make it easier to reach out to them.
4. Lack of Digital Footprint, Especially Videos
Videos are an amazing tool for any real estate agent. They allow you to showcase properties and make a deeper, more genuine connection with your potential customers. This is something that Zillow and many large online listing companies can't do. As such, it is an opportunity you should take full advantage of.
Only a few agents leverage video sharing for their lead generation and ROI. Creating and sharing videos thus allows you to differentiate yourself from other sellers. It makes you more stand out and in touch with the current trends — something that may help with younger clients.
The Bottom Line
Going digital is the way to go, even in the field of real estate. Although calls will continue to be indispensable in the industry, texting and using automated workflows to reach customers are becoming just as important to boost ROI.
Before ending the call, Greg and Abe remarked that all the solutions they shared are tools already included in the Real Geeks system. If you're already paying for the service, that means you don't have to make any additional investments to improve your ROI.
Written by The Professor
Oct 13, 2021
Sometimes, we need to leave something to see how valuable it truly is.
Craig Schneider is the owner of Norchar Real Estate, a Rochester-based real estate brokerage firm. A user of the Real Geeks platform, he talks about his struggles with taking his real estate business online. He also goes into how he tried other CRM platforms only to return to Real Geeks after realizing that it was the platform that offered the most for his business.
Read on to learn what led Craig Schneider from and back to Real Geeks and how it can help your real estate business!
Why Real Geeks?
Craig Schneider is an engineer by profession, gifted with expertise and acumen for all things tech-related. Nonetheless, for him, one of the most challenging areas in his real estate business is web development.
The necessity for lead generation and distribution that comes with a CRM platform is what led him to try Real Geeks. He ended up becoming a user of the real estate CRM platform for quite some time.
Throughout his initial experience with Real Geeks, he gained marketing tools for lead generation. With his investment in the platform, he also got multiple integrations, few of which he learned to use initially.
Craig's Departure From Real Geeks
Despite what Real Geeks was able to do for his business, he confessed to trying other platforms after noticing a couple of pain points.
Lead distribution had always been an issue at Norchar Real Estate. Due to management constraints, the Round Robin lead distribution feature of the platform did not deliver what Craig needed. This forced him and his wife to try lead shifting as an alternative method of lead distribution, only to abandon it after some time.
Keen on using Slack for his lead distribution, Craig had wanted to integrate his Real Geeks page with it for his agents. While the integration was possible in Real Geeks, he was not able to figure it out.
On top of the issues surrounding the Slack integration, he also had a problem integrating data from his MLS to the platform. This combination was what caused Craig to try out other platforms.
The Return to Real Geeks
Craig tried several platforms on the understanding that he would have full backend access to adjust his pages and make the integrations he desired. Unfortunately, these platforms did not deliver on his expectations despite benefiting him in a handful of ways.
Coming back to Real Geeks, he discovered a new array of features he did not know about before he tried other platforms. By spending a bit more time on the platform, he was able to finally integrate Slack to suit his "Shark Tank" lead distribution technique.
His Slack integration has now allowed leads to funnel from his real estate site into Slack for his team of agents to pick up. This single integration alone has done much to streamline Craig's lead distribution.
Real Geeks Is Your All-In-One Real Estate CRM Platform
In Craig Schneider's words:
"Real Geeks is the best investment I have in my business in the sense of how much I pay and how much value I get."
Real Geeks delivers most of the results Craig needs for his real estate business. It's why he returned as a user of the platform and continues to use it as we speak.
Real Geeks is an all-in-one real estate CRM platform that has taken care of his thriving real estate business. Let Real Geeks do the same for yours!
Written by The Professor
Oct 12, 2021
Agents can now edit super saved searches!
If you've been with Real Geeks a while, you've probably felt the pain of creating a very specific search for a picky client, only to figure out that you have to create it from scratch. What a pain! Whelp, now super saved searches can be edited*.
*Note: this only applies to searches created after Oct 1.

Don't know what a super saved search is?
Geek AI Assistant
We've been improving Geek AI Assistant, our automated text-based assistant this month based on some feedback. If you'd like to learn more about AI click here:
More lead sources for the AI Assistant
One of the pieces of feedback we received about AI is that it only worked with Real Geek's sources. Well, we heard you and expanded the list to include our most popular sources:
Homes.com
kunversion
movoto
zillow
trulia
realtor.com
Google
Facebook
Updated AI Assistant Scripts
Our team reviews the AI weekly to make sure that the scripts are always getting better. For example, this past month we've tweaked our AI scripts to be a little less repetitive by removing a redundant qualification question, fixed typos, and adjusted one of Robin's more controversial responses that made them appear condescending in certain scenarios. Specifically:
"Oh that's interesting, helpful for us to know. Mind telling me more about your situation?"
-Robin
AI Assistant support in the App.
Sometimes you are on the phone or communicating via email with a lead and you want Robin to hang back. Now you can stop the assistant and view "Assistant" delivered messages right from the App.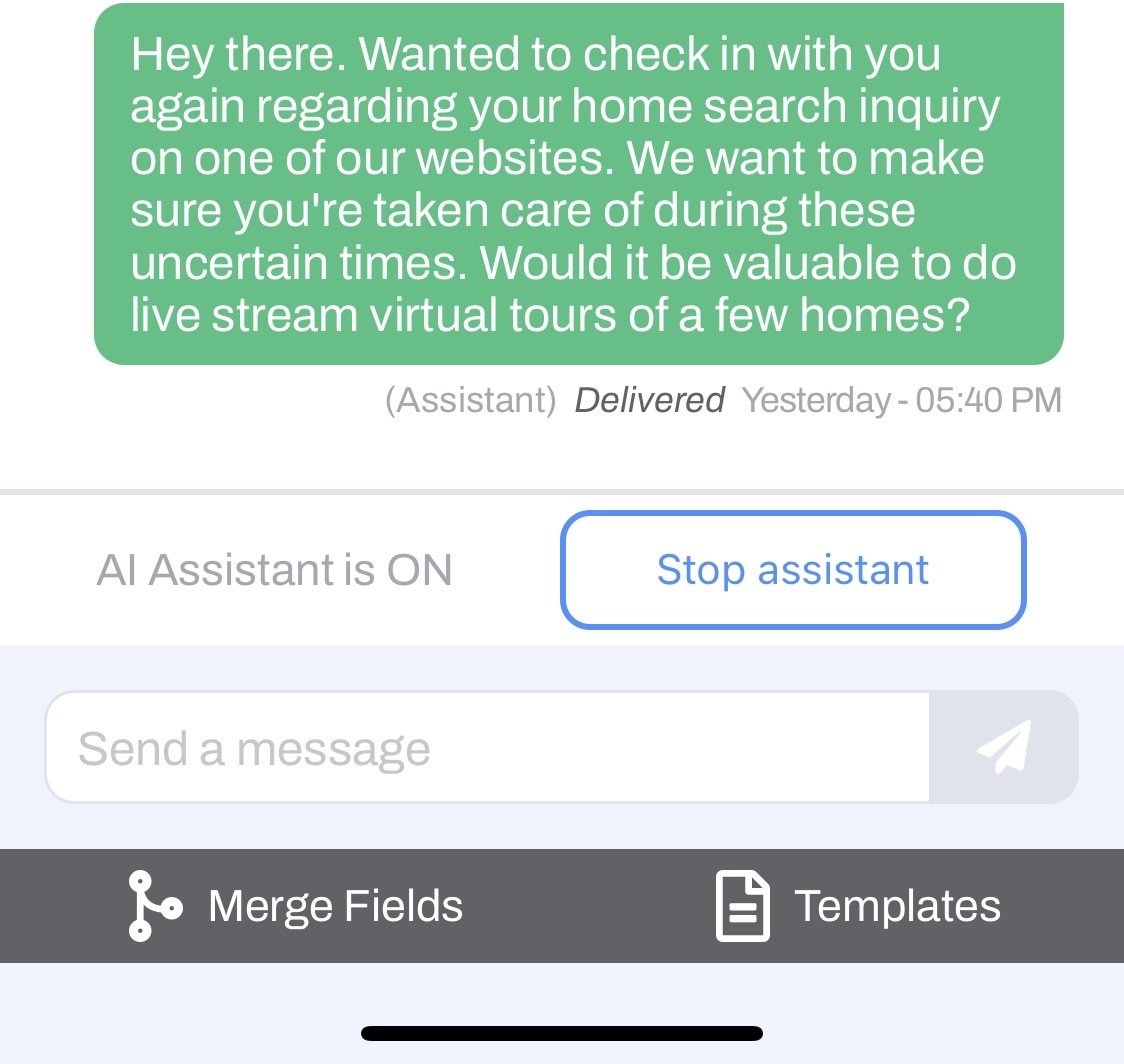 Unread message badge in CRM App
To make sure you never miss a conversation, you now have a badge for unread messages:

Online Lead Indicator in CRM App
The theme for the CRM App this month is messaging & communication. We have expanded upon chat, fully integrated AI assistant, and made some quality of life improvements to make the app feel more natural. We've added an indicator for online leads in conversations window, so you can make sure you are chatting with a person who can see your message.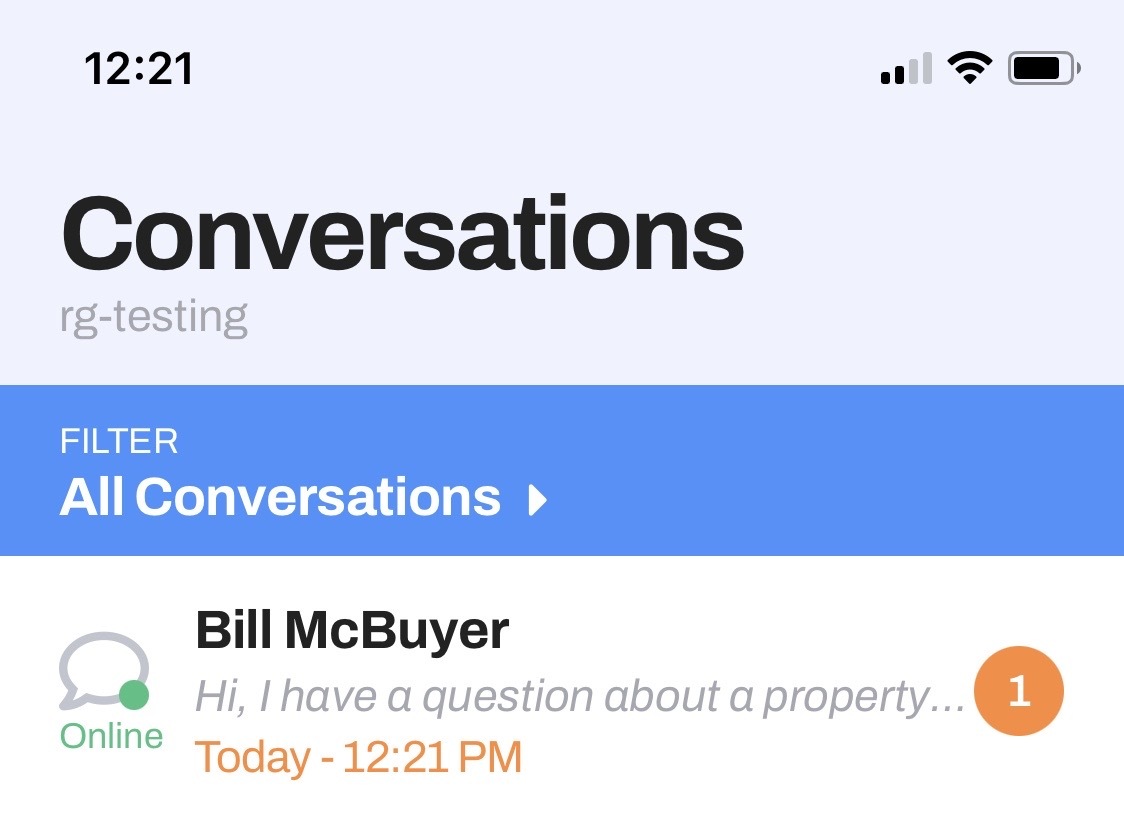 comments
|
Share:
|
Posted in Tech
Written by The Professor
Sep 3, 2021
Kevin Kauffman and his business partner Fred Weaver have 25 agents on their real estate sales team in Phoenix. They sold 306 homes last year ($110 Million).
They originally set their agent splits based on what's taught in the Millionaire RealEstate Agent book. Their bottom line, however, was only 10-20%.
After reflecting on that, they decided to actually increase their agent splits to 60/40 and70/30 (in favor of the agent), while cutting all the fixed, hard costs their agents saw as "low-value," but in fact were very high cost to them.
Kevin says his agents are happier than ever, keeping more money, and his business is now more profitable than ever. This is a topic we wanted to dive deeply into with you!
We talk about the optimal way to pay your agents if you have a real estate team. Kevin shares how he did it, how his numbers work, and why it was the best move for their agent/team model. This is a hot topic with a lot of opinions - this is an exciting discussion!
To hear even more from Kevin:
Join Kevin's Facebook Group
Listen to Kevin's Podcast
Watch Kevin's Youtube channel for Realtors
Written by The Professor
Aug 20, 2021
On this week's episode of Keeping it Real Dan Noma shares how he created EasyStreetOffers.com to help homeowners know all their options when selling their home.
It's working - he sold 1,800 homes last year with this simple message in hyper-competitive Phoenix, which is ground zero for all the iBuyer disruption.
Dan uses direct mail, Facebook, TV, and phone calls to let homeowners in Scottsdale know he has multiple buyers ready to go for their home.
When homeowners call to learn more, he asks them to send in photos of their home (or an agent goes on an initial discovery meeting to get the photos), which he submits to his institutional buyer relationships for a real, actual offer right away. The offers are very competitive, not low-ball investor offers.
Now armed with those offers upfront, and an accurate CMA, his agents guide the seller on the next steps best for them (i.e. you can sell it yourself, take the instant offer, or list it with us).
Join Frank Klesitz and learn how to tweak your seller lead-generation message for the best response (get an instant offer), and how to actually help those sellers when they call from your Guaranteed Offer messaging. Dan fills you in on how to partner with institutional buyers who will make very competitive offers too, so you're honest and authentic in your message.
Written by The Professor
Jul 8, 2021
In this Real Geeks training with Dirk Zeller included a lively discussion of the topic, "Taking Command of Your Prospects and Success." Zeller challenged listeners to use performance metrics to help clients reimagine their image of a salesperson and book more appointments. "We need to remove that in a dynamic way to get to an appointment," he said.
Part of the challenge is that agents need to value the appointment more by recognizing it's worth. Zeller explained that attitude and mindset shifts when we see the appointment valued at $2500. "If you got that cash at end of appt would it change the way you act and behave?" he asked listeners. Zeller encouraged agents to track the number of interactions they have on a daily or weekly basis to drive their goals.
Using his Pyramid of Persuasion found in the workbook that accompanied this session, Zeller shared that the most effective persuasion tools were listed at the top and that its important to use those to convert more leads.
"We have to persuade more than ever before," said Zeller as he explained that historical bias, too high of price, and a defeatist mentality cause clients to turn away from buying and selling homes in this market. He explained that historical bias is when "we feel that something is going to happen based on our previous history" and that the history of the housing crash of 2008 is shading buyer and seller thinking. "The only way to deal with it is getting face to face," he said.
The Art of Having the Conversation
At the same time Zeller cautioned against using the wrong approach. "When you say, 'how are you today?,' you think you are creating rapport. You think you are creating dialogue," Zeller said. "What they are really thinking is 'ugh, a sales person'."
"What is the choke point for you?" Zeller asked, pondering why agents are afraid to engage clients.He then went on to present the importance of practicing the art of conversation by listing four must haves to client conversion.
Zeller's Core Four to Effective Conversion:
1. Have the right sales process.
2. Create or purchase the right system (Real Geeks).
3. Learn the right skills.
4. Use the right scripts.
Recognizing that "you're going practice one way or the other," Zeller suggested role playing with friends, co-workers, family instead of real prospects. "I wouldn't be practicing on prospects," he said. "Taking command right now is really about being an authority." As an agent, Zeller believes in educating clients and making sure to "give them steps and access that they don't have."
Citing that a six month inventory pattern is a balanced market and that the current market needs 3-4x more inventory to balance the market, Zeller also reminded that historically real estate tends to appreciate at or above the inflation rate. These are the statistics Zeller uses to educate his clients and reduce fear of the unknown and potential inaccuracies.
Written by The Professor
Jul 7, 2021
In this Real Geeks Coaching episode, Greg Harrelsoon and Abe Safa of Century 21 The Harrelson Group tackle the answer to, "Why You Should Spend 2+ Hours A Day On The Phone." As seasoned real estate agents who spend at least that amount of time daily on the phone, Safa and Harrelson are uniquely qualified to share insights on how those two hours can change your life and business.
Simply stating, "efficiency" as the reason for spending a two-hour block on the phone, Safa expanded on the idea saying, "We can't make any revenue without some kind of generating." Harrelson agreed but he also brought up the importance of tracking each contact, especially if you are bringing them in through Facebook ad campaigns. Harrelson was particularly concerned about Facebook as just before going on the show, he'd discovered that Facebook had made a change that was impacting his ROI for mobile users. "When they make changes, it can change the performance of the ads," Harrelson said. "You need to check your campaigns, if you're not getting consistent results"
Outgoing Phone Calls Are Predictable and Duplicatable
As other platforms can make changes at any time that can affect lead generation, agents need to take action on the items they can control. "You've gotta find a way to generate to have a successful business," said Safa, as he explained that real estate agents are not like a donut shop business that gets walk by traffic. He finds that picking up the phone is the perfect answer, and Harrelson agreed. "I don't know of another low cost activity that we control that's predictable and can be duplicated," said Harrelson.
Harrelson went on to explain that the main business building concept that's missing in a lot of agents' practice is consistency and duplication. He suggested agents recession proof their business by being predictable and duplicatable. Safa said that two hours a day of outbound calls achieves that for him."You have total control," said Safa. Harrelson added that if all agents all did that and tracked the numbers, call to contact ratios could be established, making the effort predictable and repeatable. "Every dollar you make, every sale you have, originated as a contact," said Harrelson, "that's why you call." Harrelson suggested reviewing call ratios every 30 days through logging results. "After 90 days," he suggested, 'use the last 30 days as the new baseline." Those are your ratios, he explained.
Sharing that "right now is the perfect time to build a database," Safa said. He encouraged all agents to take the opportunity "even if you're getting a lot of nos right now," build the database. He went on to say that, "Inbound calls are more expensive than outbound calls,"and further suggested that being heavy on inbound calls can be detrimental, because you need a balance of both. Safa said he gets six listings a month from inbound calls, which makes up about 40% of his sales. These lead sources are from emails, workflows, and referral services. Harrelson added that agents have to do outbound calls in order to have inbound leads. Further clarifying, Harrelson said, "Outbound is usually to build a seller database. Inbound are usually to build a buyer database." He went one to add, "If they're all selling, then they're all going to be buying."
Your Results Won't Be Perfect and That's OK
In terms of specific lead generation techniques, Harrelson suggested doing a welcome call to the new owner as they won't be on record yet so you'll be the one with them in your database. Harrelson said he worries when someone tells him, "I list 90% of appointments," because it means too few appointments. In an analogy,Harrelson said this idea is similar to a designated hitter with a 500 average and that to him it signaled that the agent was not trying enough.
When asked how he would get started, Harrelson suggested the following: "If everyone would start calling, and add 2 evenings (M-TH), from 6-8 pm, and a Saturday, from 10am-12pm for 4 weeks straight, you'll see an increase and momentum. Then make it consistent. You need to reach the people who aren't available in the morning so you need to switch your call times.
"There is no question that that's the best time to call," said Safa, as he referenced making evening and weekend calls, "but it's also the hardest time to call."
Written by The Professor
Jun 15, 2021
June's first episode of Keeping it Real with Greg Harrelson of Century 21 The Harrelson Group and Frank Klesitz of Vyral Marketing features Ashlee Nath. Discussing, "Getting Started as a Brand-New Real Estate Agent in 2021," you'll hear tips on how to hit the ground running as a new agent and strategies approaching the market in a new way, even if you've been in real estate for decades.
Nath began her real estate career as a home stager and transitioned into becoming a transaction manager, and then determined that she could be an asset as an agent, and decided to take the test for her license through Kaplan online in three weeks. She didn't plan to rush through, but while doing it realized that she could be learning scripts and reaching out to clients to let them know she was in school. For others that would like to get started, Nath suggested that soon-to-be agents can learn scripts, start conversations, and set up their social media. "They can start learning scripts before they have their license," said Nath. Using Social Media as a Real Estate Agent in 2021
Nath was strategic in building her client base. She chose to start with Instagram as a lead generation tool and searched for people posting near her in Colorado Springs. She'd make comments and like their posts and start following people, and they would do the same. She would like up to 200 items per hour. "I started focusing all my time and energy on social media," explained Nath. "I learned everything from webinars!" Nath would look at someone's Instagram page and make sure they were a local who had posted recently and had interests similar to hers and then she would send a personal message, using their name and referencing something from their profile which sparked her interest. To her the key was that she "made it beneficial for them as well as me."
Over time, Nath learned what was good to post live vs. as a story, and found that an 80:20 ratio, with 80% of posts relating to her life as a mom and 20% of posts involving real estate was a good mix for her audience. "I want them to see I'm a human as well as a realtor," Nath said. "You were proactively recruiting and prospecting," Klesitz said,"reminding listeners that Nath "would make 50 attempts a day to reach out to people in Colorado Springs."
According to Nath, her main message was not about real estate, it was about creating local relationships and "getting to know people in my community." And, it worked. She doesn't spend as much time prospecting on Instagram now because she is really busy with referral business and past client repeat business.
Nath also used Facebook but does not consider it her main source of social media. She posts home listings in groups and on local buy, sell, trade pages, but only shares a price and size range rather than exact details. The reasoning is that then the viewers had to click links to her unbranded Real Geeks property landing pages which required registration before showing home photos. Once she saw the leads sign up on Real Geeks, she would engage them in conversation. She felt they were warmer leads since they were already looking at homes. This strategy alone resulted in her selling 10 homes her first year. Real Geeks Property Landing Pages Convert Easily
Nath said she used a landing page on her Real Geeks' website and would post a short description and link the page to 5-10 local groups a day. She did not post to the same group every day, but rotated between 15 groups. Of those 15, Nath said 5 had the largest audience and better traction, but that posting to all made it more comprehensive. Klesitz noted that in doing so, Nath uses Facebook as an inbound strategy, whereas she uses Instagram as an outbound strategy. Harrelson and Klesitz were impressed as they calculated that she generated 150 free leads off Facebook where ten of those turned into deals, giving her close to 7% conversion through organic posting. Harrelson appreciated her approach in using forced registration when the leads came to her page. "They volunteered their information, now that's a qualifier," said Harrelson, adding that the qualifier brought conversion. Harrelson reminded that every Real Geeks user could generate leads using the property pages on social media. "Property pages have share buttons that make sharing it simple," he said.
In addition to social media, Nath said she built her database from looking through her phone, checking who had come to her home for dinner and who she knew from volunteering at her kids' schools. She contacted people she already knew to have more face to face "let's go get coffee" interaction and was involved in "Mom groups" which allowed her to meet more people and grow her sphere of influence. "It's all about keeping those relationships and nurturing those people," Nath said. Even if they didn't need her services, she knew, "they may know someone."
Nath uses gifts to stay top of mind with past clients and contacts, delivering about 300 gifts each month through what she refers to as monthly pop-bys and events. She shared an example of a personalized art card + flower seeds that was sent and explained that at Thanksgiving mini bundt cakes were hand delivered by their real estate team with the message, "we're nothing bundt thankful for you."
Harrelson mentioned that she's created a formula and that "she came across the formula naturally." "She chose something that fit her personality style." He described it as authentic, intentional, simple, and consistent. "She created a routine and she delivered value," he said explaining that it works as she, "leads with the give and lets the take come in some sort of reciprocity."
IDX Real Estate Websites that Convert
Get Started Now
Sign ups have increased by a factor of 10 times over our previous IDX website provider. –Lee Cunningham, Greenville
View More Testimonials
Real Geeks Demo & Overview
Categories
Archives