IDX Real Estate Websites
Best IDX Websites for Realtors

- The Buyer is Online, Are You?
Start generating quality leads, and provide value to prospective clients without lifting a finger.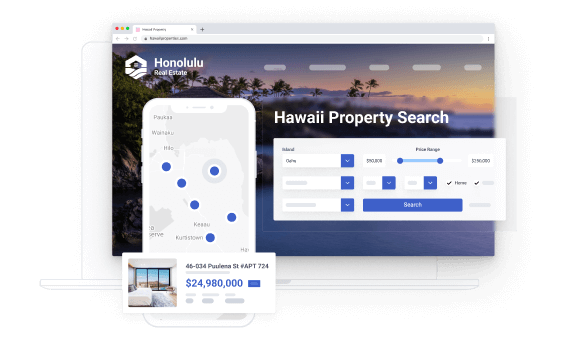 Real Geeks Featured in:
What's included
You set the strategy, Real Geeks captures the leads.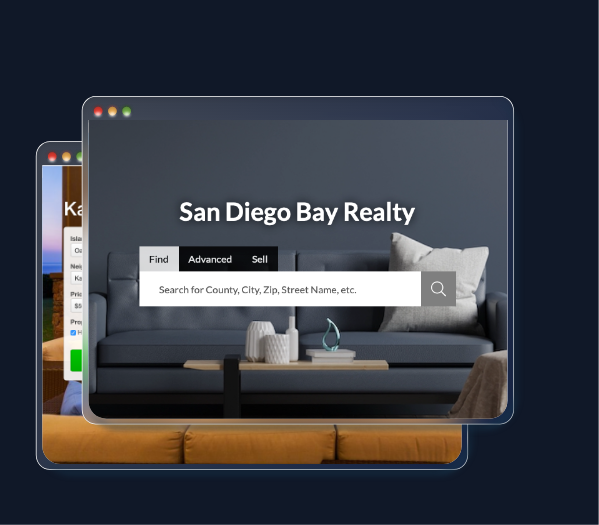 Agent Landing Pages
Create custom agent landing pages for your team members to drive traffic and create leads for themselves.
Whether you are a single agent or run a big brokerage, agent landing pages can help expand your brand.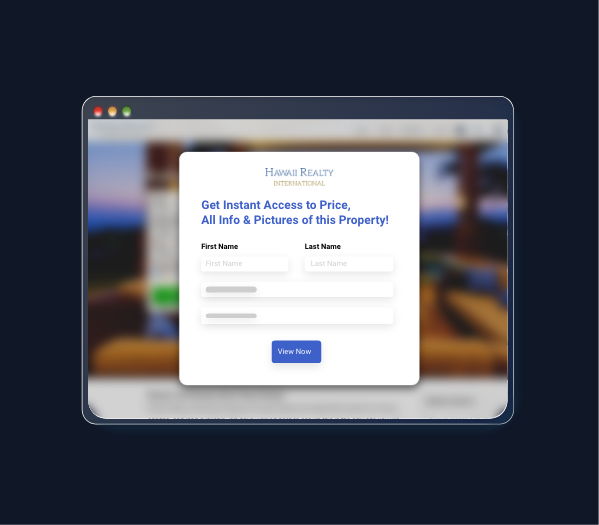 Custom Lead Capture Forms
Already have a winning strategy in place and looking to increase the volume? Create your custom capture lead forms from any page on the website and edit the capture form fields.

Assign a lead source to the form to track and put your leads on automated drip campaigns. Segment your lead flow and workflows seamlessly with our IDX websites and CRM.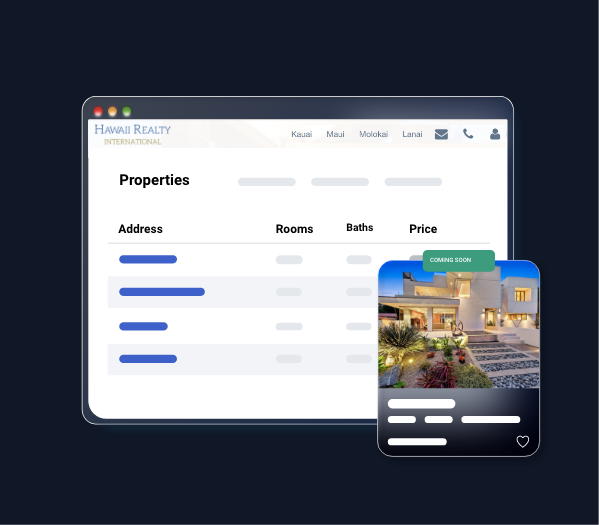 Coming Soon Landing Pages
Promote your upcoming listings and generate even more leads through your IDX website. Our sites are Dynamic, easy, and compatible with Facebook and today's top social media marketing tools for real estate professionals.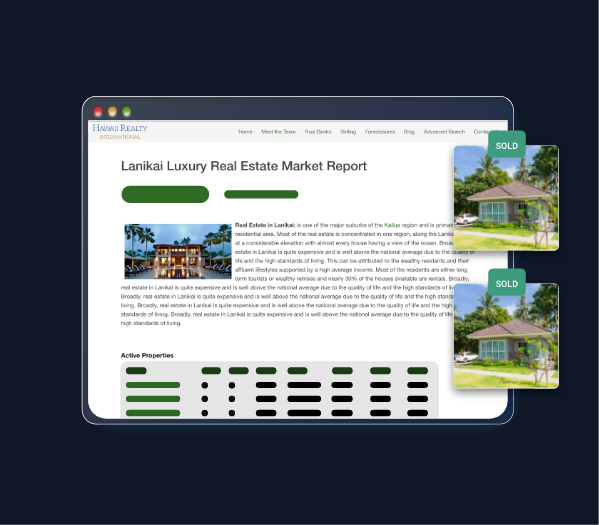 Market Report Landing Pages
Market reports are a great way to provide value to prospective clients and generate seller leads. Market report landing pages are perfect for a localized approach to building your lead funnel in any market. Bring in traffic by location and build upon desired territories.
Market Reports are also fully integrated with the Real Geeks CRM. Giving you an excellent way to deliver value over time and drive repeat business.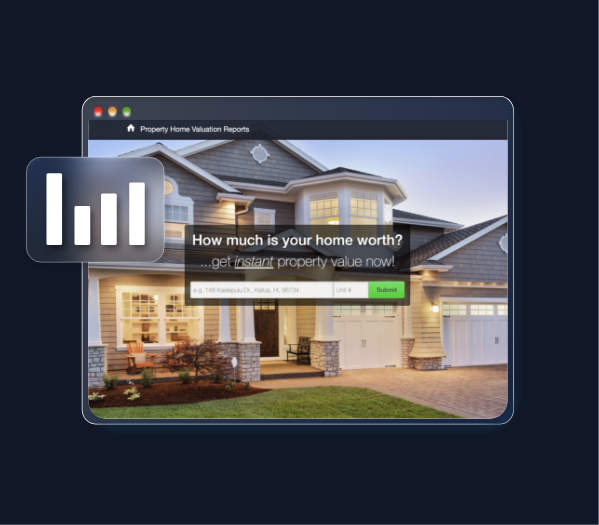 Home Valuation Tool
Sellers always want to know what their home is worth. Research shows its frequently a data point consumers research before deciding to sell.
The Real Geeks Home Valuation Tool gives your clients the ability to get an accurate estimate as they plan their next move.
All of their interactions feed back into the CRM so you can see their site activity and know when they are ready to make a move.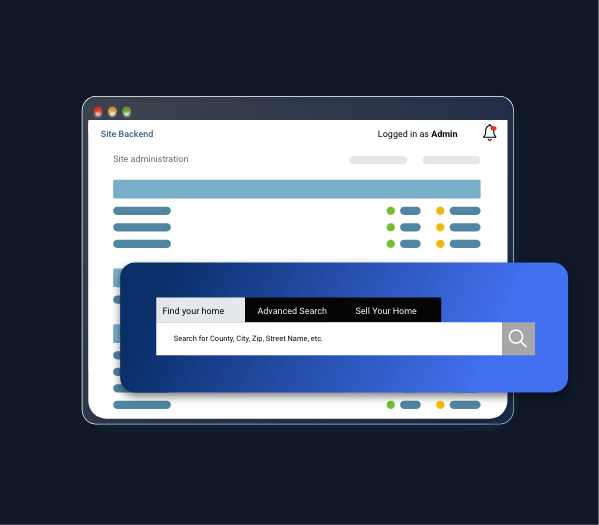 Custom Design Editor
Turn any property listing page into a custom landing page, perfect for a local SEO approach to building your lead funnel.
Bring in traffic by location and build upon areas and markets that interest you!

Regardless of your knowledge of SEO (search-engine-optimization), Our IDX websites are dynamic, easy, and compatible with social media marketing tools beloved by top real estate professionals.
Fast Track Your Real Estate Website,
Fast Track Your ROI.

Accelerate your path to success with a website from Real Geeks. Real Geeks sites are designed to convert online traffic to leads. Our helpful onboarding process streamlines the time it takes to get your site online. Saving you time and putting you on track to growth.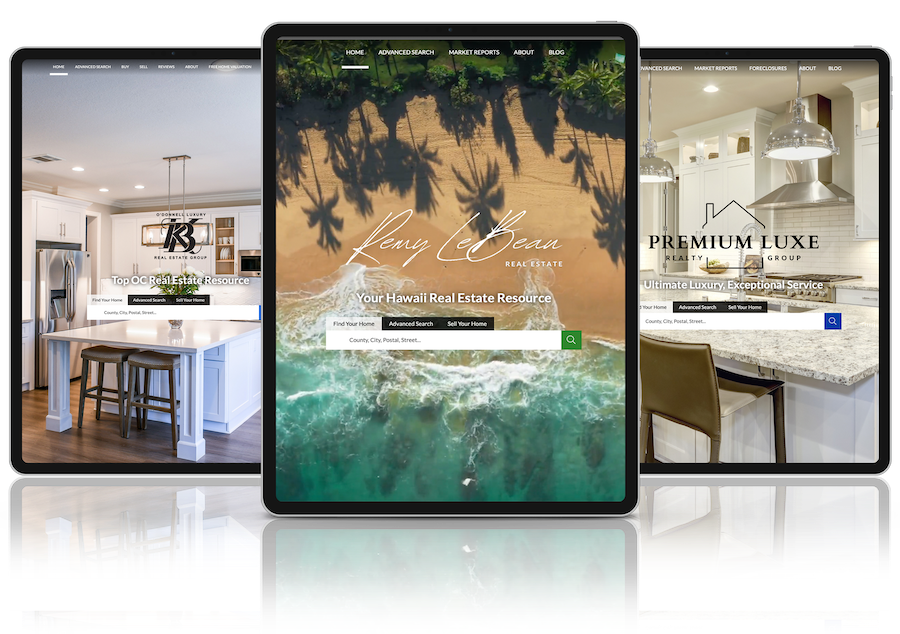 What's included
Custom IDX Real Estate Websites That Convert
Drive Facebook Traffic to highly optimized Real Geeks' landing pages to generate highly qualified leads.
Websites That Deliver Superior Performance
Easy-to-use, powerful property search and landing pages
Capture lead information and saves lead's 1st search
Sends to CRM
Automated email updates that match search results are sent
Real Geeks Products
Explore Real Geeks Products
Real Geeks staff works closely with single agents, teams, and brokerages that have been producing business at a high level online for years. Their experience will be shared with all Real Geeks customers.
Real Geeks Designs
Explore Our IDX Website Designs
Testimonials
What Our Clients Love About Real Geeks
Coming on board with Real Geeks has been the biggest growth step of my real estate practice. When I moved my website over from a competitor's platform, I was a solo agent spinning my wheels trying to generate online traffic and leads. Since going with RG I have built a team consisting of two other buyer agents and currently onboarding a third with no signs of slowing down. The leads brought in via my Real Geeks site keeps their pipeline full!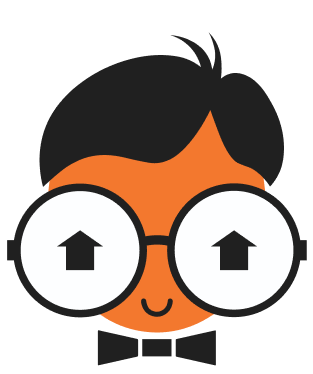 Joseph K. Keresztury
Texas Premier Realty
"We went from 90 leads/month to 1000 leads/month when we switched to RealGeeks.

We chose RealGeeks because of its unique combination of aggressive lead capture, team-based back end for lead distribution, and fast, secure, SEO-friendly front end. Our teams work in a wide area covering multiple counties and our ability to assign leads directly to agents based on location saves us time and money. Our individual property listings are now indexing in the search engines. The support is very friendly and personable--not just a big organization with an outsourced staff. The ability to see what a home buyer is searching for, including individual properties and searches, allows us to customize our responses and help them find a home faster. Of course, the number one benefit is that we're now generating around 1,000 leads/month through SeattleHome.com, SeattleCondo.com, and BellevueHomes.com."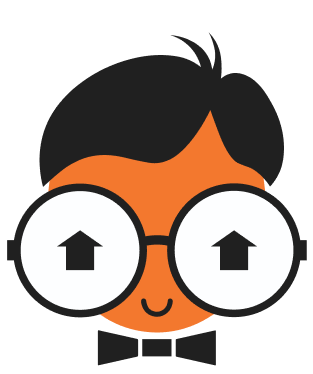 Sam DeBord
Coldwell Banker Seattle Danforth & Associates
I had given up on the hype of websites and how they could benefit business because I was tired of promises that were never delivered. I had an 8-year-old website that produced a traffic count of about 60 visitors per day. The visitors would click on my site, browse a few minutes and then disappear.

My experience with Jeff and the Real Geek team has been wonderful. I now have over 1300 people visiting my site everyday, and not only are they conducting searches but they are registering for my site, providing all contact information and calling me to ask questions about particular properties. This is the first time that I have been able to track a profit as the result of my site.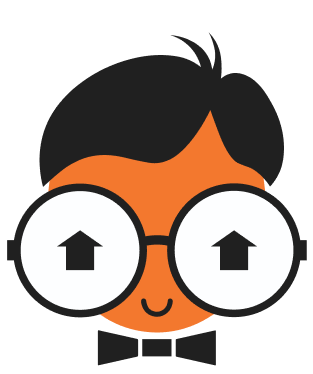 Greg Harrelson
Century C21 The Harrelson Group
After spending two years in the internet marketing world focused on real estate I consistently heard from others that Real Geeks was the best. After careful research into Real Geeks I decided they would be the perfect fit for my newly established real estate company.
I signed up for Real Geeks in December of 2015, and it is an integral part of our business. In the first 9 months of the year, my team and I have already sold 89 units, 41 of which are from our Real Geeks website, for a total of $268,471 gross income from the website alone. We have only spent $25,000 of that on the website and marketing. That's an almost 11 to 1 return on investment.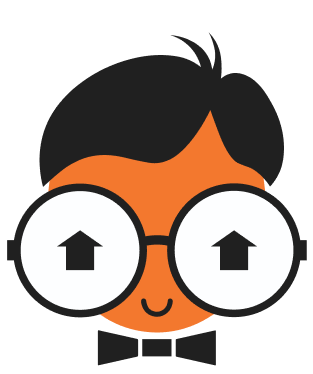 Sims Real Estate Group
eXp Realty
We switched over to Jeff's lead generating system at RealGeeks for our two websites in August of 2010. Since then I have been extremely impressed by the immediate jump in leads plus the number of emails we receive requesting more information or direct contact. For both of our sites, Greenville SC Real Estate and Greenville SC Home Sales, sign ups have increased by a factor of 10 times over our previous IDX website solution. Our old site was highly ranked with a lot of SEO and it did well. However, Jeff's system is clearly superior. The back end system of lead follow up is well organized and user friendly. Agent assignment is flexible, reminders are easy to set up, and agents can easily see how the prospect is searching. The administrator also has enough tools to keep track of leads and follow up as needed. I recommend this system to any broker/agent who is looking to increase internet leads.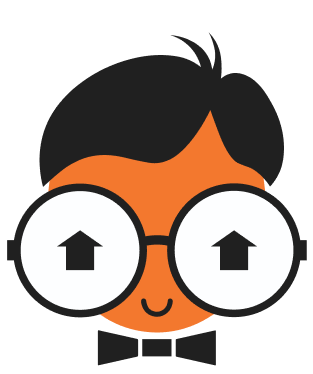 Lee Cunningham
RE/MAX Realty Professionals / Greenville, SC