Real Geeks Blog - Internet Marketing
Written by The Professor
Jan 18, 2022
The majority of leads in real estate don't automatically convert into appointments or sales. Most of the time, they just end up stuck somewhere in the conversion funnel. If you want to get them out of the funnel, a bit of help is necessary.
In this episode of Keeping It Real Anna Krueger shares some of her tips to learn how to successfully turn leads into appointments.
Tips to Convert Seller Leads to Appointments
Here are some tips that can help turn a seller lead into an appointment:
Keep the Seller on the Phone
The problem is most seller leads don't expect to be called and would often brush you off. When the seller says they're busy, follow this 3-step process:
1. Pattern your greeting with gratitude, saying, "I'm glad you told me."
2. Ask them when it's better to call back.
3. Ask them, "Hey, what's got you thinking about moving?"
Asking these questions usually earn you a response, which you can use in turn the next time you call them. The most important thing here is to keep them talking even though they said they were busy. Why? Because if they were actually busy, they would ask you to call some other day.
Maximize Chances of Sellers Answering the Phone
How can you do this? Here's what a Harvard study says, "If you call a new lead six times in six days, once a day for six days, you have a ninety percent chance of them picking up the phone or calling you back." Most agents found they often just needed to call twice. In this sense, you simply need to be tenacious and keep calling the lead until they pick up.
Use SMS and Email
In addition to calling six times in six days, take advantage of text messages and email. You don't need any lengthy email newsletter for this – just a blank one with a single subject line that says: "I left you a voicemail." Just this, and you can already get tons of calls back.
Use Voicemail
The goal of the email is to get them to listen to the voicemail you sent, which is a more personalized way of telling them your purpose. There are two strategies you can utilize here, which are:
1. Don't leave a voicemail – The first call you leave, don't leave a voicemail. Many of them will call back out of curiosity.
2. Leave a voicemail – The structure is to tell them about the benefit of your team and a specific time to call you back. Create different voicemails about this, and you can increase the chance of them calling back.
Personalized, One-on-One Video
Another strategy you can't miss is the use of videos. You can insert it into the emails as a visual version of the voicemail. One tip is to call each lead by their name, which calls on their emotions and makes them feel closer.
According to Anna Krueger in her real estate class BOLD, "Logic makes people think, emotion makes people act." This shows that if you know the seller's emotional reason for moving, you can make them act way more than simply telling them the logical stuff.
Conclusion
There are many other strategies you can utilize to turn your real estate leads into an appointment. However, really the most critical key is to hold onto their motivation. When you know what made the seller want to move, then you'll know the right words to convince them.
If you want to turn your leads into appointments, it's crucial to have the right platform to track them all. Such software is vital in scoring leads, nurturing leads, optimizing conversion rate, engaging customers, and more. One of the best ones on the market today is Real Geeks, which is an all-in-one real estate solution.
... Read More!
Written by The Professor
Jan 14, 2022
Getting Your First 10 Leads in 2022
Even if you had a successful business year in 2021, you're still starting at zero as you welcome 2022. As a real estate agent trying to maintain your competitive advantage, you might be wondering who your first 10 leads will be this year. Unsure where or how to get started?
Focusing on the How
Besides thinking about who your first best leads will be in 2022, you also have to consider the "how." Clients won't just knock on your door and ask you to satisfy their real estate goals and proceed with the contract. Thus, you have to equip yourself in getting these leads.
Identifying Your Leads
"Your next 10 deals may already be in your database. You may just not have noticed them." That is why finding multiple opportunities is imperative, and you should ensure that you are communicating with 100% of your database via workflow.
Start with dead leads or those who are not active on the website. Go through your database and make this assumption: every lead that you think is dead is actually active. They're just active on someone else's website.
Therefore, leads that are not responding to you are responsive. You've just lost their attention, so they're responding to other professionals. That's why we train and ask our virtual ISAs to work on the database to grab these people's attention and call them. Once they've identified these leads, they'll notify the agents who will, in turn, contact these individuals.
Segmenting
To get your first 10 leads, perform segmenting, organize, and know who's who and where they are in the selling and buying cycle. Remember that people who weren't ready a few years ago might be ready now. Get in touch with them and have a working process in place, so you know their spot in the cycle.
While it may be too late to do this in January, you'll at least be settled in for February and the rest of the year. You may have talked to individuals two months ago who said they wanted to wait until the holidays are over. Start with those people.
Developing the Right Mindset and Strategy
Your clients from two years ago could be your next leads. Given that they've seen appreciation as high as 40% or even 90%, they may be thinking about selling, buying, and then upgrading. Thus, the right mindset is "everyone is considering selling right now."
Also, think about whether you're reaching out to those people. Ask your preferred lender regarding interest rates, as these are expected to increase in March. Do your research first, target those who are buying in the next few months, and educate them to buy as soon as possible. This way, "you'll have a client for life because you're saving them a lot of money."
Final Thoughts
Attaining new leads might be another challenge for the new year. However, by having the right mindset and strategy, performing segmenting, and using Real Geeks' tools, you can get your first 10 leads and close more deals.
Written by The Professor
Jan 6, 2022
As Greg and Abe discuss, the new year provides real estate agents with a wonderful opportunity to start fresh. Hitting your targets all boils down to building life-changing habits. So, what can you do differently in 2022 that will help you take your business to the next level?
The key to success is to start from scratch each day and work your way into your schedule. The sooner you start following your daily program down to a T, the sooner you can create a repeatable growth pattern. Below are the four pillars you can master to make the most out of your day.
1. Establish a Pre-Game Routine
"One way to compete at a higher level than your competition is having a pre-game routine."
Let's face it: There's almost always more than one person working on your leads. If you want to stand out from the competition, it's essential to have more energy and confidence than other agents.
How do you do that? The answer lies in a solid pre-game routine.
Before you start each working day, plan accordingly. Allot enough time for prospecting, appointments, staging and showing homes, and brain breaks.
2. Focus on Your Game
"The secret when it comes to lead generating is doing it every single day, regardless of how busy or overwhelmed you are."
As a real estate agent, one of the challenges you face daily is prospecting. There are days when you feel motivated and exceed your targets, but there are days when you don't feel like finding leads at all.
If you want to succeed in this industry, consistency is key. Keep accomplishing every task on your plate every day, and you will witness a massive difference in your sales figures.
3. Finish the Game Strong
"There's nothing in the evening you can do for what you didn't do during the day."
How you start your day impacts all your work activities until the evening. If you start strong, you won't have trouble performing your tasks well.
However, if you spent your whole workday on Netflix, Facebook, or PS4, don't attempt to make up for the chores you missed. Instead, focus your efforts on finishing one thing off your daily checklist.
4. Enjoy the Rest of Your Day
"The industry does not require you to work more than seven or eight hours a day; it's the lack of good habits that does."
Spending time on your physical, emotional, mental, and spiritual needs is just as critical to success as working hard. Once you establish a solid routine, you won't feel guilty about implementing a hard cut-off.
When you've worked a maximum of eight hours, you deserve to enjoy the rest of the day. Remember, in this industry, you don't have to give up your free time to achieve sales goals.
Written by The Professor
Dec 31, 2021
Wow! We can't believe the year is already over and what a year it has been. The team has cranked out over 1600 code updates to make 2021 the biggest year for Real Geeks to date. While that is a lot, here is a list of our top 10 releases for this year. What were your favorite updates this year?
New Navigation for the CRM
Simple CRM setup for New users
Property photos and details in the activity feed
Status and last contacted on the List view
Editing super saved searches
Without further ado, here are December's highlights from the product team!
New Integration: KW Command & Real Geeks powered by Apination
All those Keller Williams peeps will be exited to hear that Real Geeks now has a FRESH integration powered by Apination. Contacts and contact details can be synced across both partforms in a bi-directional way. You can find the new integration here: https://leads.realgeeks.com/settings/third_party_integration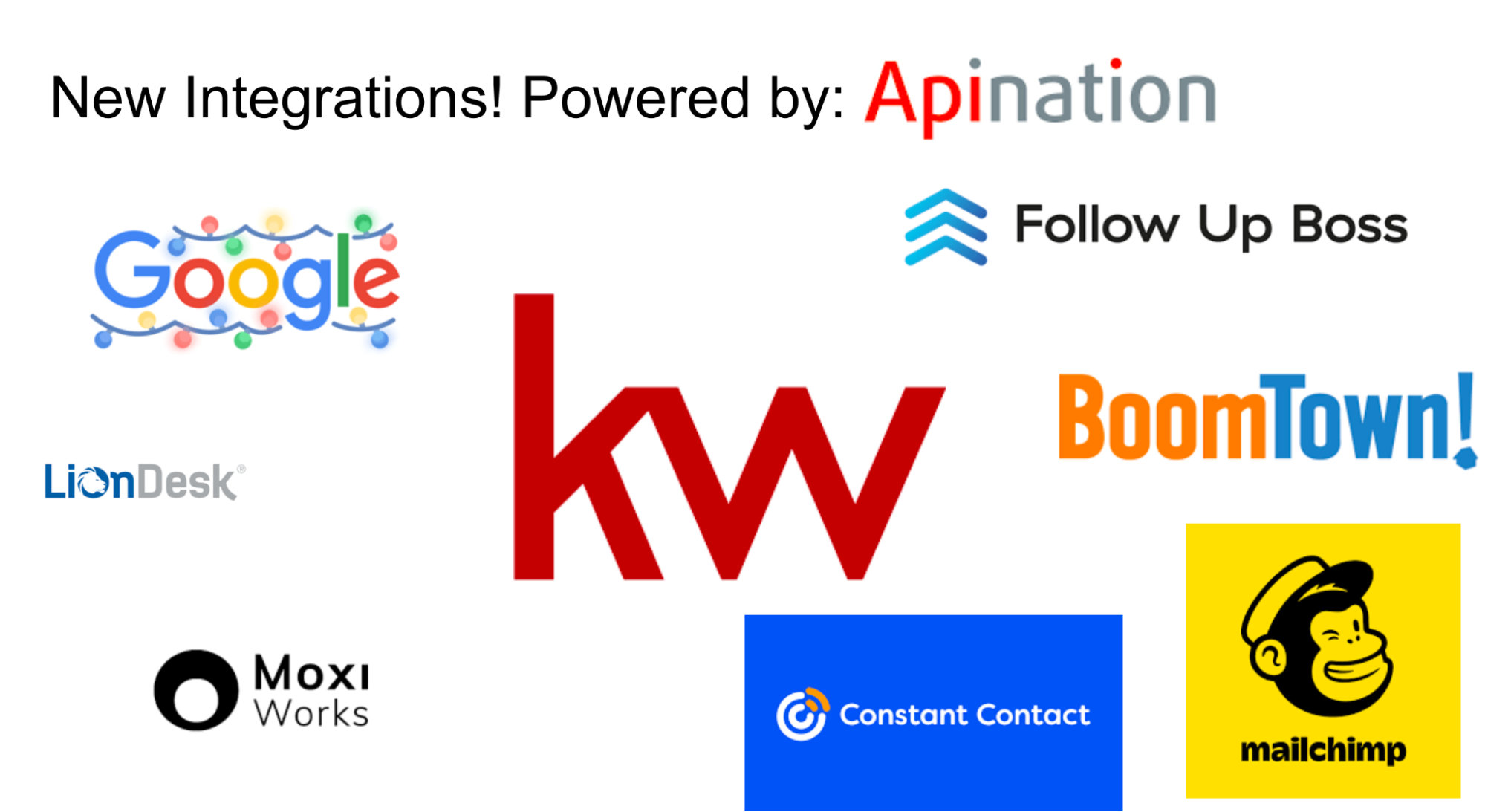 Video Messaging is now on the CRM App!
Real geek's video messaging is the best way to start building relationships by showcasing your personality and style. Now you can send that quick video to that new lead while you are out at a showing or send an update on a property to a client that is out of town. Video messaging is great way to get 2022 off to a great start.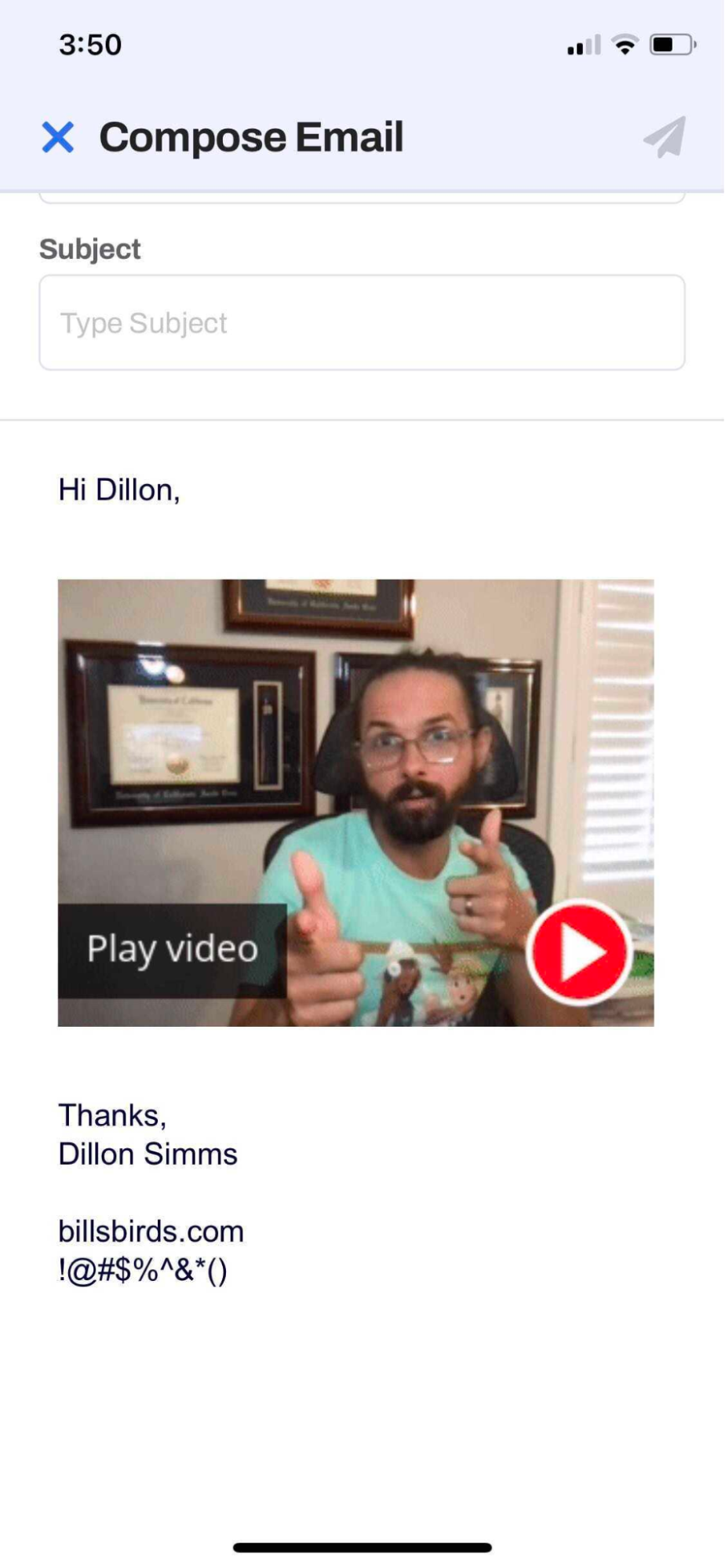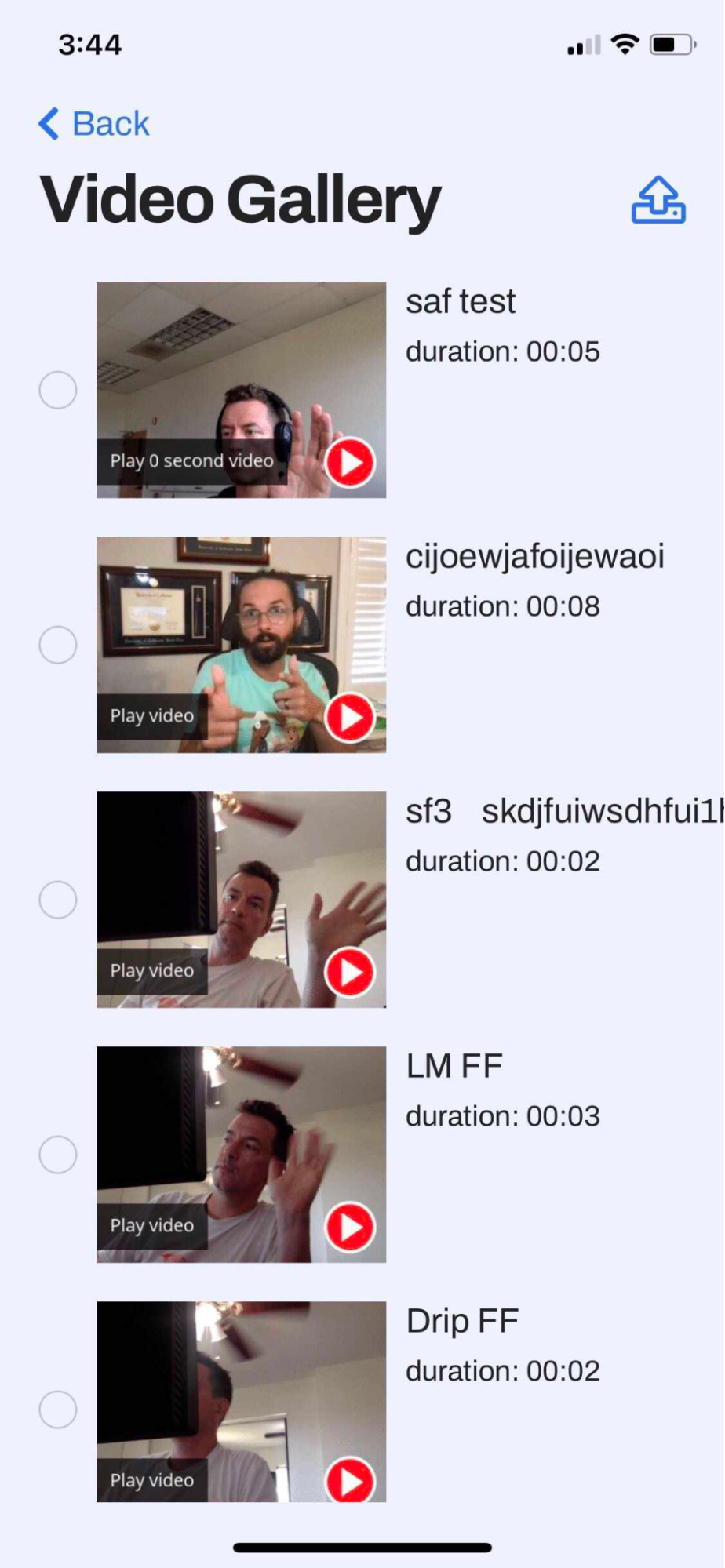 View and Add Home valuations & Market Reports from the APP
With the latest release, You'll be able to easily see if the lead has subscribed to any home valuations or market reports and quickly add them if not. Sellers & Owners will love to get your monthly market and valuation updates that keep you top of mind and continually providing value long after the sale.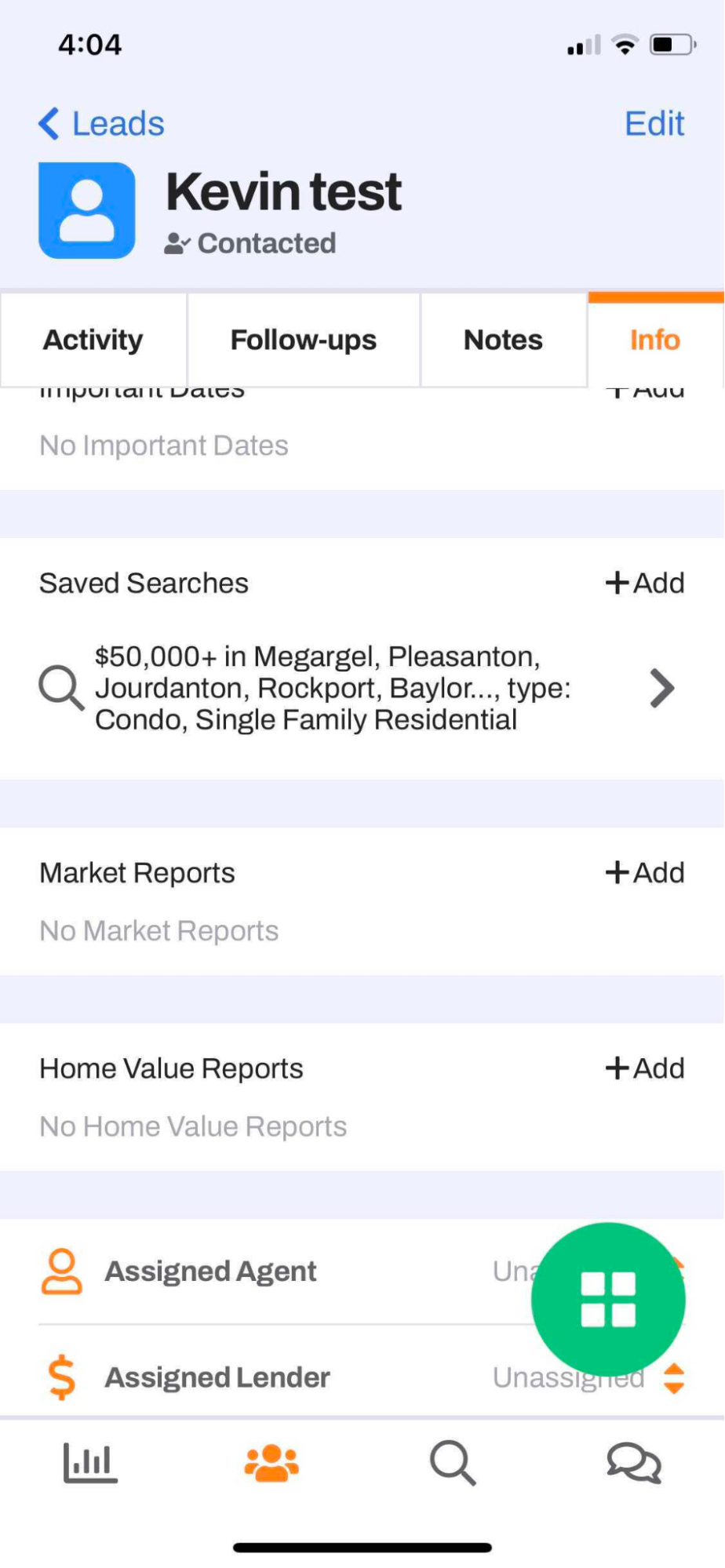 Who do you work for, ROBIN?!?
Our AI Messaging assistant, Robin, is getting the conversation started over 50% of the time for thousands of leads each month. Over 30% of the time, Real Geek's agents are taking over the conversation. Sometimes though, the transition is a little rocky. :/ We've made a couple updates to the script that let's Robin answer that they work for YOUR company instead a vague non-answer answer…hopefully this will get the ball rolling in the right direction.
comments
|
Share:
|
Posted in Tech
Written by The Professor
Dec 15, 2021
In this episode of "Keeping It Real" host Frank Klesitz discusses how you can transform real estate and CRM goals for 2022 into real-life results with special guests Brendan Bartic and Todd Tramonte.
The Importance of New Year's Resolutions and Actions in the Post-pandemic Real Estate Space
The world has changed drastically because of COVID-19. Many major changes have taken place in the real estate industry. Learn how you can take concrete steps and decisive actions to adjust to the post-pandemic changes through the New Year's resolutions and actions of Brendan and Todd.
Culture First: From Resolution to Action
Brendan shares what he learned in 2021 after he and his real estate team initially built on the wrong fundamental structure by focusing on productivity: "Culture first… The big thing I learned this year is: If you don't have the culture, you can have the best, most aggressive agents on earth, you're not gonna get very far."
As a result, he and his team now resolved to prioritize culture moving forward. He emphasizes their new goals: "We follow our three Ps: People, Progression, and Philanthropy." He applies these principles by changing which attitudes and behaviors they allow and don't allow among their team members. He also provides more creative options to both buyers and sellers so they can find a suitable solution for their needs.
Brendan educates himself to become a better leader so he can inspire his team to become better real estate agents.
Voice of Reason: From Resolution to Action
Todd shares what he learned in 2021: "How absolutely overwhelmed our client is." He explains that he observed that many people felt confused and exhausted after hearing different messages from different sources during this pandemic in the real estate field and beyond.
That's why he and his real estate team aim to be the voice of reason and clarity in 2022. He plans to achieve this goal by tailoring their message to give clients reassurance and reliability. He offers simple, straightforward solutions to their real estate needs amid the overwhelming factors in real estate transactions.
Todd also realized the power of onsite work interactions. He fosters mutual trust in the company by working shoulder-to-shoulder with his team every day.
His resolutions align with his overall work inspiration: "The only reason I'm building a business is to have a life of purpose and impact. A life that actually matters, that I'm proud of."
Transform Your New Year's Resolutions Into New Year's Actions With the Help of Real Geeks
If you want to transform your New Year's resolutions as a real estate agent into tangible actions like Brendan and Todd, you can partner with a competent IDX provider like Real Geeks. We offer an all-in-one real estate solution so you can grow your business in the upcoming year. Level up your real estate venture through our custom IDX real estate websites, web design, drip system, and CRM services.
... Read More!
Written by The Professor
Dec 10, 2021
Don't Let the Auto Responder Be the Only Responder
"We rely so much on technology; we're forgetting what's really most important which is the human-to-human connection"
Real Geeks offers excellent autoresponder technologies. However, the majority of agents are overly reliant on these technologies. Agents usually contact and respond to leads via autoresponder or by texting or emailing.
You'll be surprised at how pleased consumers are if you call them first instead of texting or emailing them.
Consider this: if you call an airline company and a real agent answers your call instead of automated voices, you'll be surprised and surely be pleased. You may brag to your friends and family about how the airline you contacted was answered by a live person.
Consumers took the time to enter their contact information on our website. Agents who call leads first and then send follow-up emails and texts will undoubtedly win over those who rely solely on texts and emails and only call leads as a last resort.
Stop Ignoring the No's
If an agent sends a workflow to a lead asking if they are still interested in buying properties and receives a negative response such as:
No, not interested
No, I just purchased
No, not this time
Many more No's
Most agents leave it at that and ghost them without congratulating them or apologizing for not being able to help them.
Don't let the NO turn into a missed opportunity; instead, turn it into a postponed opportunity.
If a consumer has recently purchased, you can ask for a referral. They may also become a seller lead in the future. You can also utilize Advanced Search Filter from Geek Freaks to check on their search activity to see if they're interested in buying again.
If a lead is not yet interested now, continue to contact them, and wait for them to be ready and interested again.
Always respond to NO and you can still get anything from it.
Stop Prejudging Leads
Don't make assumptions about whether a lead is partial or complete based on missing information such as an email address or phone number.
Always remember that consumers took the time to enter their information on the website to be contacted, no matter how little the information is. Put your best effort and work on every lead as if it were a completely good lead.
"Judge that these are all great leads"
Stop Waiting Until Tomorrow
"Stop delaying, implement today, get things in action today"
In the real estate industry, there's always tomorrow to learn tips, information, and free ideas on the internet on how to achieve more sales. However, if you wait until tomorrow, you'll have yet another idea, which will become your priority, and you'll have to wait till tomorrow to put it into action.
If you fall behind on the execution of the ideas, it will become overwhelming and difficult to execute properly.
We have at least 60 videos in Real Geeks that you can watch and get ideas from. Don't put it off until tomorrow and implement it today.
Written by The Professor
Dec 2, 2021
Viewing property details in the CRM
Get key info about the listings your leads want without leaving the page! Maintaining the flow is important when prospecting so we wanted to create a seamless experience for you get all the important things at a glance. This change was made for both the CRM and the CRM mobile App.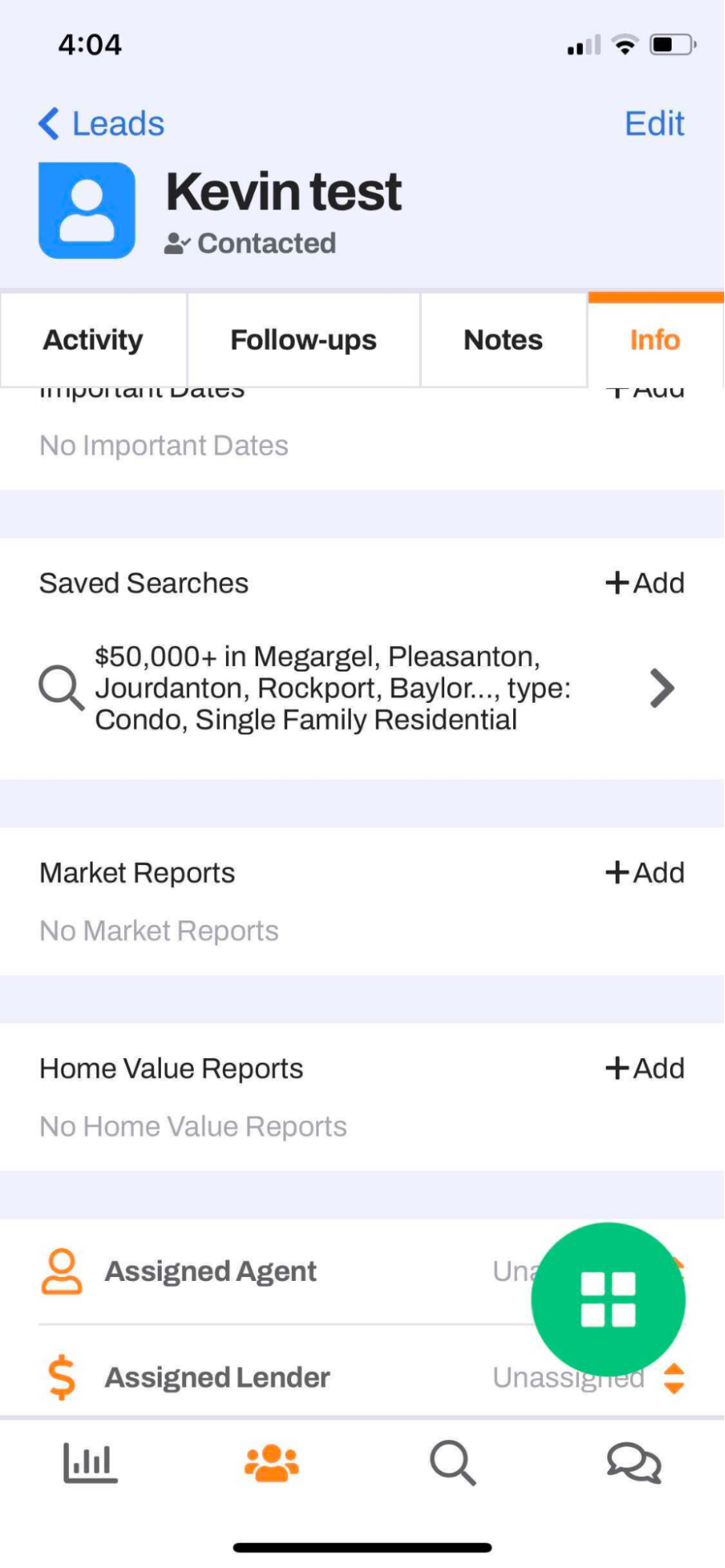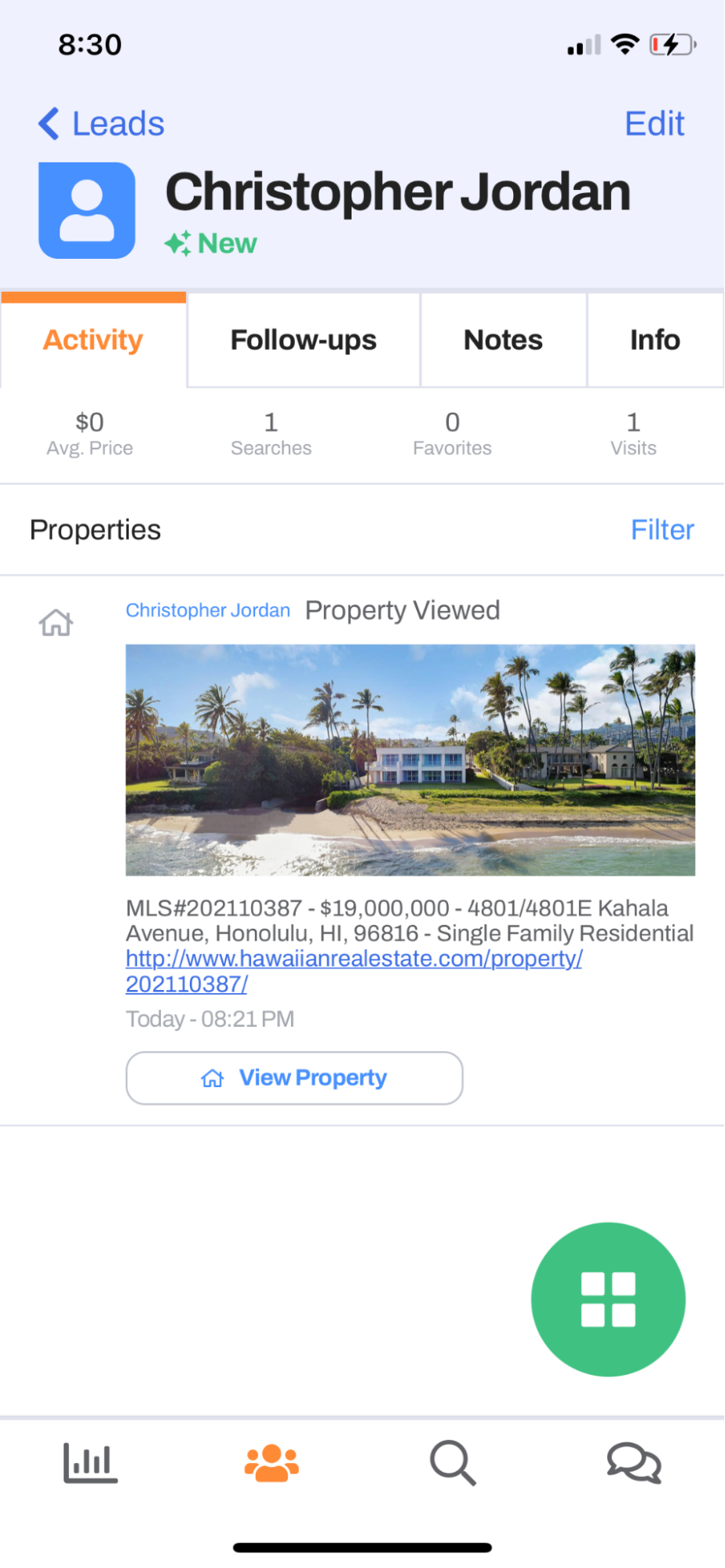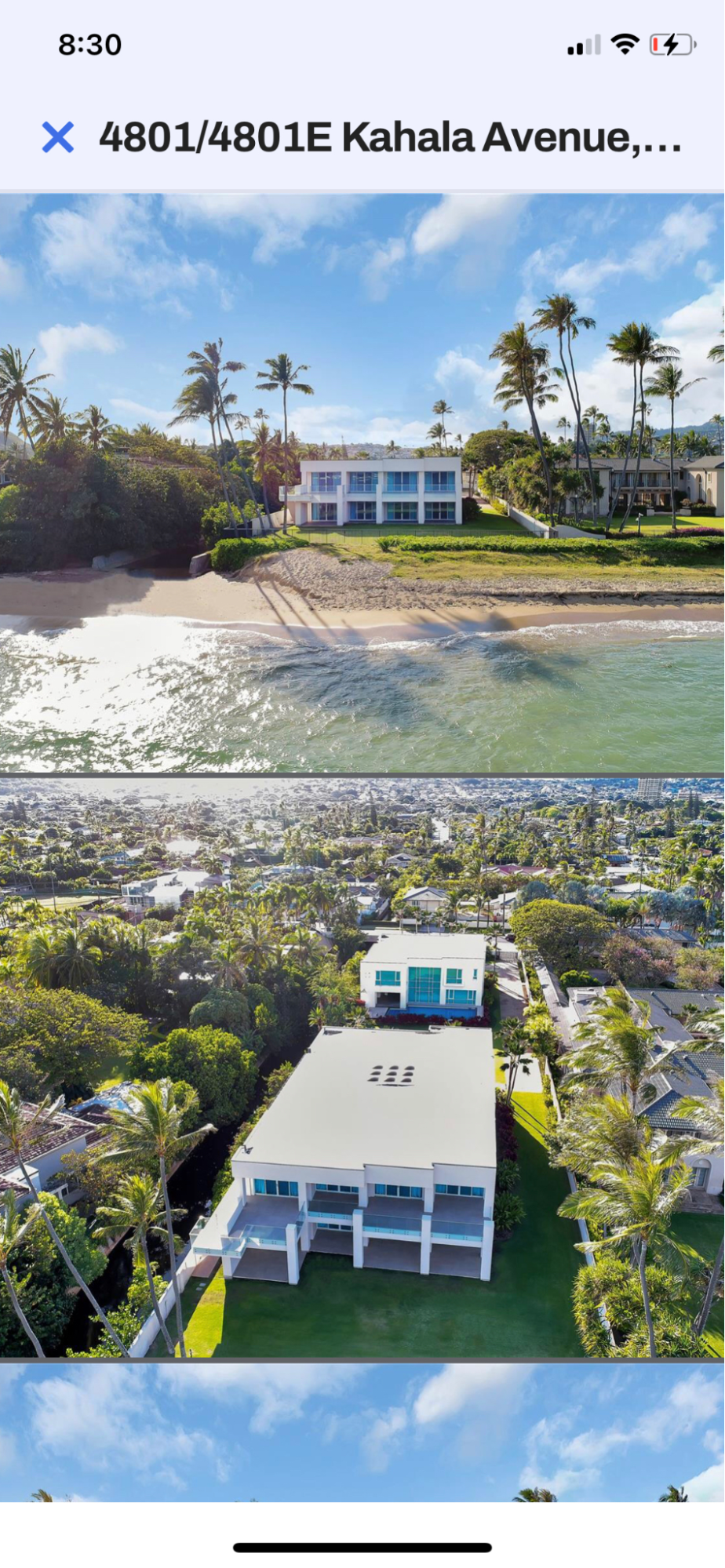 Find any lead from any CRM Page
Want to jump straight to a particular lead that just came to mind? Now, no matter where you are in the CRM, you can always use the search box at the top to find the lead you are looking for.

Lead's Name on Tab
If you are anything like us, you have way too many tabs open. We've made a small improvement to make it easier when you are working a few leads at a time.

Revamping Notes in the App
Sometimes you just want to take a quick note. We've made it easier to see all your notes and important notes in one screen so you can be as efficient as possible.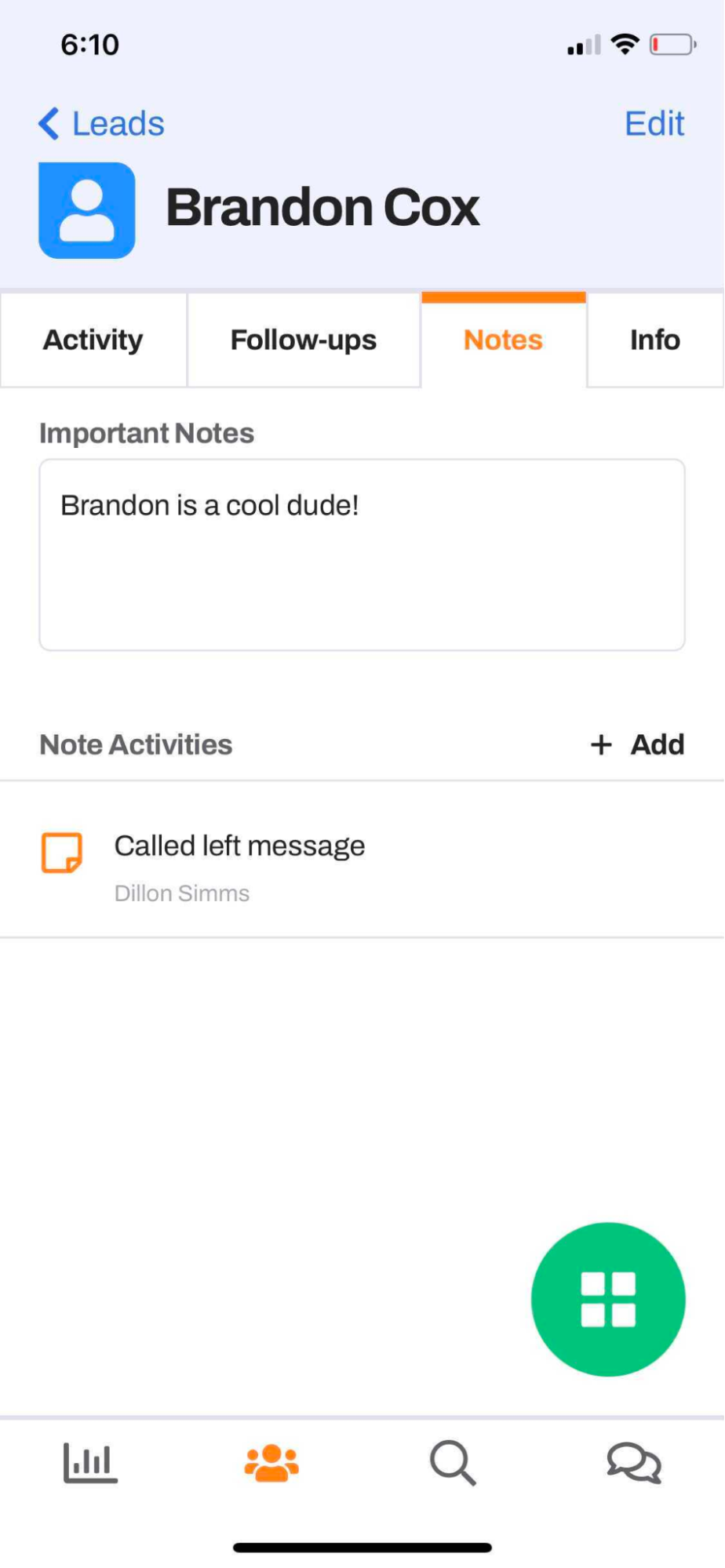 Easy access to Saved Searches from the App
Property Alerts from saved searches are the best way to provide value to your leads and keep top-of-mind for the long term. We wanted to create a simple way to view saved searches and create new ones.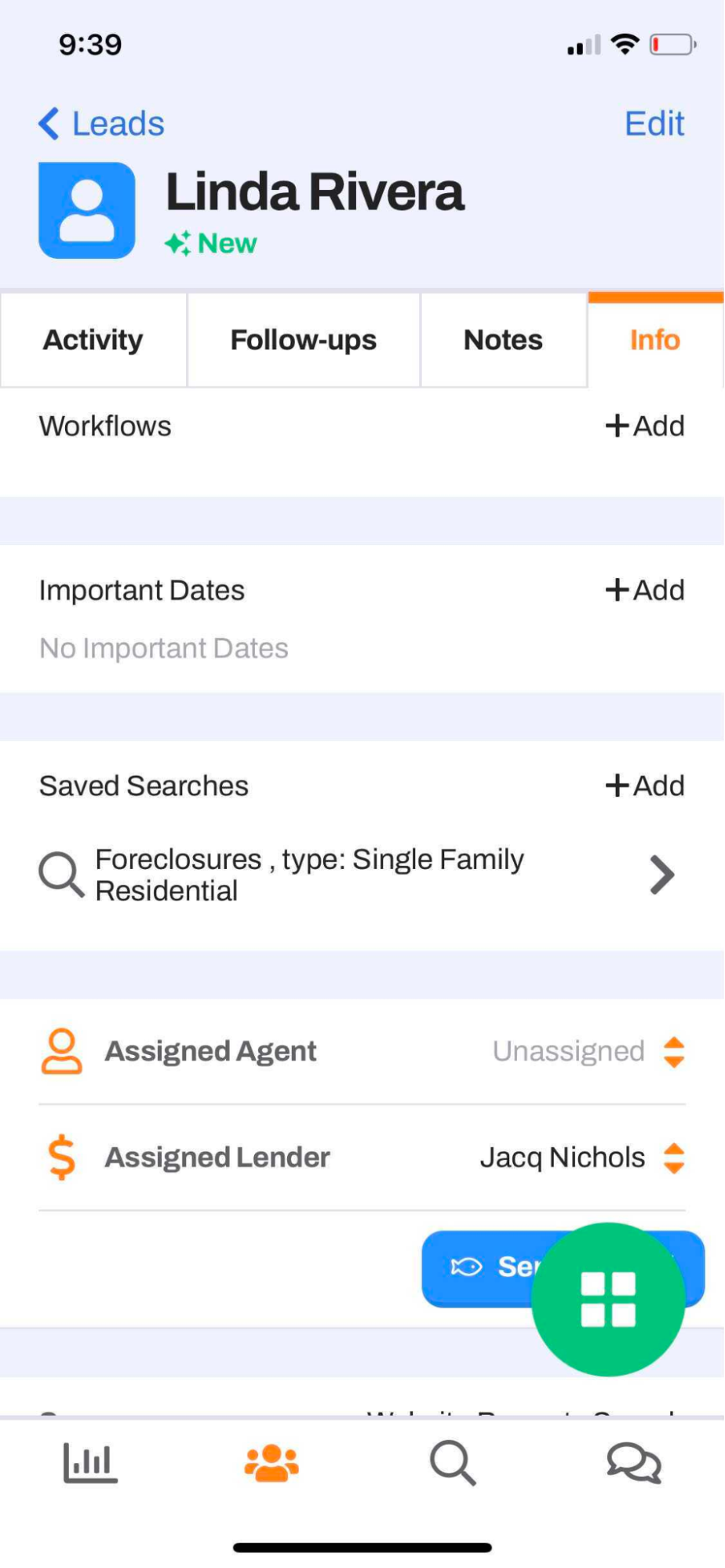 comments
|
Share:
|
Posted in Tech
Written by The Professor
Nov 29, 2021
Are you looking to send lead generation emails to everyone on your database, past clients, or unconverted leads in your CRM? A great email marketing strategy is to send emails that contain details regarding how much their home is worth or if they're interested in getting an offer for their home. In this blog post, we'll guide you through the steps you need to know to set up your magical seller lead generation email.
Sending Out Leads
When you send emails, make sure that you send to warm leads rather than cold ones, and make sure to make it personal. No one wants spam in their emails and everyone knows what a templated email looks like, so don't send out one of those. If it looks like junk mail or if it doesn't look relevant, people are more likely to throw it away or unsubscribe.
Where to Get a List of Emails
Before you can send out an email, you need a list of email addresses. These emails can be found from all of your contacts on Outlook, or your Gmail. Proceed to export all the people on your contacts to your email marketing program. Do the same for everyone on your cell phone and put them in a different spreadsheet. Then do the same for your existing CRM, whether you're using Real Geeks or something else. Export everything except anyone who has unsubscribed from emails in that system. Another source is a dialer — these will make calls for you and may lead to people you've spoken to. Export these into another spreadsheet.
Scrubbing Your Emails
Next, we need to scrub these emails — use NeverBounce.com to ensure that you don't get bounced emails. This works by providing a ping to the email addresses to see if the actual mailbox works. A $50 subscription will be enough to scrub a couple of thousand emails, and businesses of all sizes use this tool.
Eliminating Duplicates
While you now have 4 to 5 spreadsheets of scrubbed emails, you will probably have a bunch of duplicates too. Use Myemma.com or Zoho Campaigns will help you send your marketing emails. Other tools include MailChimp and Salesforce for the big players. Upload each spreadsheet into your email marketing program so that the system automatically eliminates duplicates of the same email address. Now, you have a scrubbed, no-duplicate list of all your best contacts ready to get an email from you.
What To do When the Domain Name isn't Authenticated
Be sure to do an SPF DKIM Authentication — Google will have a help file on how to set this up. Going through this process will significantly improve the likelihood of sending this email to mailboxes where it would be tagged as spam.
Enjoy Limitless Lead Generation
With the steps above, you should be able to get a wealth of leads from emails sent to your contacts. However, this isn't meant to be done all the time and you can't send out an email every single week. Keep in mind that this method is best used about once a month or once every two months.
You can download a pdf of all the emails from this episode HERE
... Read More!
Written by The Professor
Nov 15, 2021
Everybody wishes they had more sales and more clients but wishing for something and working for something are two very different things. While other people will keep hoping for this to come true, you can read below to get actionable tips on how you can make this happen. In this blog post, we will provide you with a 30-day challenge that will help you build the habit to generate consistency for your sales.
Improving Business with Real Geeks
While experts say that "6% of your database will transact," the real question is: How many will transact with you? The reality is, it won't be 6% of them, because some of those people are already in a relationship with somebody else or are already working with other agents.
This is where the 30 Day Challenge comes in. Do an activity for the next 30 days that will help you identify who those 6% are — "the 6 percenters". If you start focusing for the next 30 days, by the time Christmas comes, you will have identified the opportunities in your database that are likely to do a transaction in the next year.
Real Geeks Can be Used as a Lead Identification System
Challenge yourself to identify who the 6% are going to do a transaction in the next 4-6 months, so you'll know who to give attention to for an incredible 1st quarter of 2022. Moreover, "1 in 7 homeowners plan on selling and moving within the next three years, which is roughly 15%." As a result, there's no question that there will be new people transacting with the database.
How Do You Define Leads in a CRM?
Your whole database is pretty much all of the leads, while CRM is the technology used to manage these leads. You can execute the tools from Real Geeks built-in to the CRM to identify these 6-percenters.
How To Identify the 6-Percenters
There are different filters that you can use to help:
1. Sellers Looking Through the Marketing Reports
When you look through the database, be sure to use this three-step process: Filter, Call, and Workflow. Real Geeks provides tools that can help you find leads in the form of people you haven't contacted in a long time.
2. Sellers Who are Actively Looking to Buy Properties
Do an advanced search filter and look for sellers who are after properties to buy. Then call people who are listed under this list.
3. Buyers Who are Active
These people are more likely to be part of the 6-percenters compared to people who are not active.
4. New Leads You've Not Been Able to Contact Yet
Making contact every day will prevent you from getting dead leads. For the next 30-days, make some attempts to contact them. When you don't reach them, start a workflow and let the CRM do the heavy lifting to get more engagement.
The 30-day challenge is to take these tips and do them for 30 days so that you can find 6-percenters that you didn't know existed in your database. Remember, new leads aren't necessarily better than old leads, so you should pay attention to both. Remember: "Your new lead is someone else's old lead."
Written by The Professor
Nov 4, 2021
Considering the holidays and weekends, you have roughly 40 days left to create some momentum for next year. As a real estate agent, you should prepare for massive growth in 2022.
Logging In Consistently
Build the habit of logging in to your Real Geeks account. Research among a group of agents showed that those with the highest level of production also have the highest level of logging in. The more you log in, the bigger your chances of getting more deals.
Then, develop a routine. Use the advanced search filter, click that button, pull up the list from the database, and call those people. The key is to create an activities calendar for Real Geeks. Note that "massive action doesn't mean making big moves; it means that small but consistent moves create massive results."
Cleaning Up the Database
Cleaning up your database will also set you up for massive growth. You can use a search filter and find people from the database with good email addresses but no phone numbers. Create an email workflow, and send them a message to know whether they plan to purchase before the end of the year or the first quarter next year.
Then, ask for their phone number to send the pictures of the property that you think matches their needs. Sharing their phone numbers means they're still interested in doing business. So, you're cleaning up your database while identifying your leads as well.
Creating Your New Year's Workflow
You should also create your workflow for the first week or month of January. Identify how likely your prospects will complete a transaction and when they may do so. Creating a survey will then help you prioritize your list. Remember: to get yourself set up for massive growth in 2022, you have to identify ways to better prioritize your list, so you know where to invest more time.
Downloading Your Database in Real Geeks
If you have too many databases in different locations, you're not leveraging technology or using automation to your advantage. It's crucial to import your database to your Real Geeks. Mapping out plans and messages for the whole year makes a difference.
For instance, create a message to be sent monthly, such as on New Year's, Valentines' Day, or St. Patrick's Day. Real Geeks offers an automated email drip system and e-blasts to help you connect to your target audience better.
Enhancing Your Content
You should also revisit your website. Build a city or neighborhood page. If you can't have a "sold" page, display market data, including pending properties, active listings, and total of days on the market. Real Geeks automatically sends the latest market data and allows fully optimized websites to help increase your conversion rates.
Final Thoughts
Setting up your Real Geeks for massive growth in 2022 means taking consistent small steps to achieve massive results. That includes logging in regularly, cleaning up your database, creating and updating your workflow, and improving your content. Get ready for a bigger 2022 by maximizing Real Geeks tools!
comments
|
Share:
|
Posted in Tech
IDX Real Estate Websites that Convert
Get Started Now
Sign ups have increased by a factor of 10 times over our previous IDX website provider. –Lee Cunningham, Greenville
View More Testimonials
Real Geeks Demo & Overview
Categories
Archives