Understanding the Sales Funnel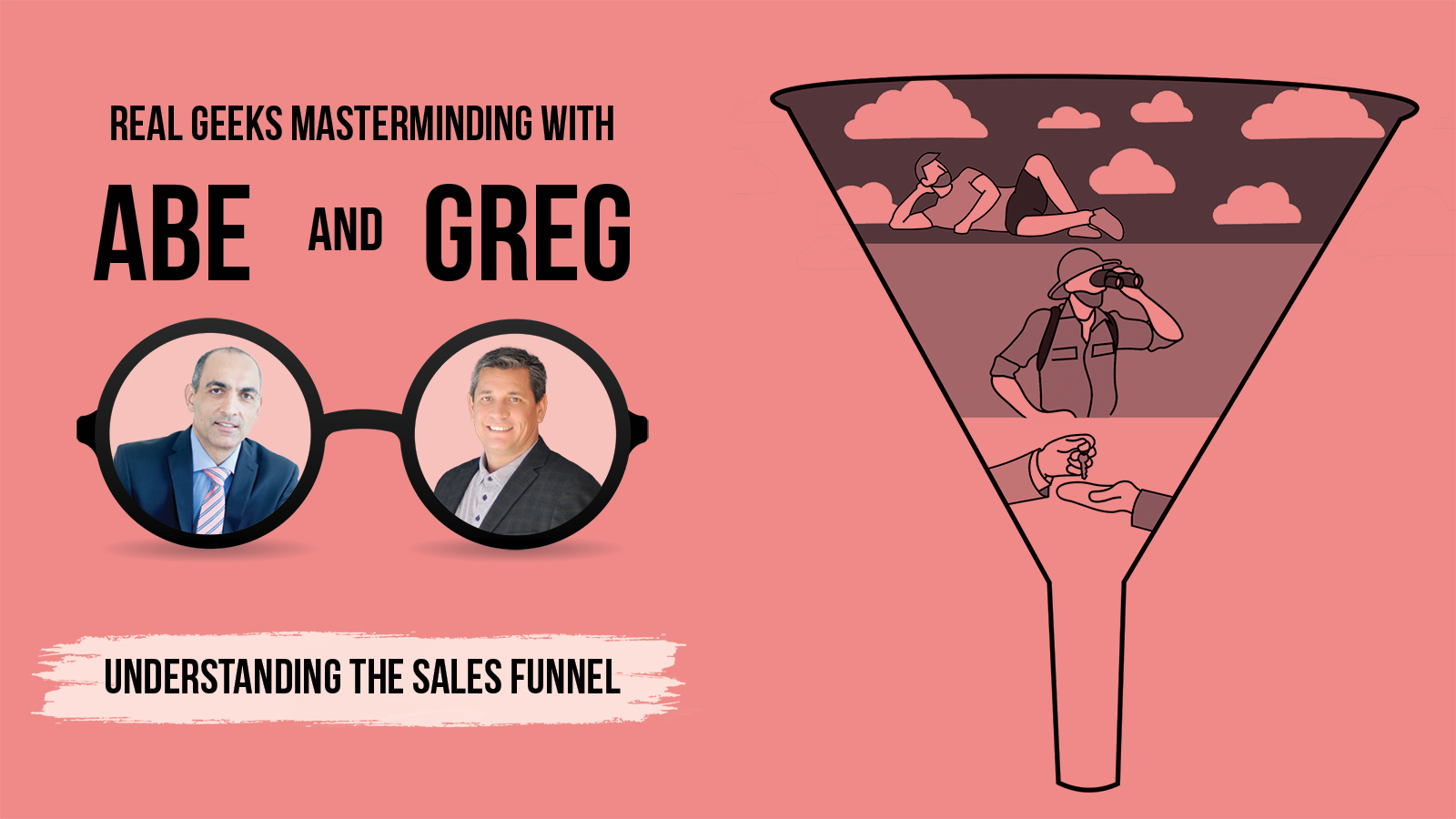 A sales funnel is a potential client's journey towards a purchase. There are different phases in a sales funnel.
It's important to know what the phases are and understand the characteristics of people in those phases by listening to what they are saying, which will clue you where they are in the sales funnel.
Understanding the funnel allows you to know good leads.
Everyone is somewhere in the sales funnel.
Every buyer was once in the dreaming phase!
3 Phases of the Sales Funnel
In today's modern world, the real estate sales funnel has 3 phases:
Phase 1: Dreamy Phase
The dreamy phase is the very first phase of the sales funnel in which a person could be looking at all the properties to purchase, looking at the next home they could buy and move in, or trying to get a credit to purchase a property soon.
A person from New York City wishing to relocate closer to the seaside is a good illustration of someone in the dreamy phase. Another example is people that often expressed a desire to escape the winter.
The dreamy phase is when people who're in a stage where they have no listings or agents, no job relocations or urgent reason for moving, but are expressing a desire to be somewhere else.
In other words, they are people expressing their desire to leave their current situation and residence. It's where people daydream about going away but have neither a timeframe nor a specific location in mind.
Leads earlier in the funnel tend to be cheaper.
Exploratory Phase
In the exploratory phase, people searching for properties have a compelling reason to move.
Compared to the dreamy phase in which people say they want to move to a different location just to escape their current situation, the exploratory phase will now have more specific reasons to get more information.
Examples of people in the exploratory phase include those exploring and asking for more information about school systems, industries, and job opportunities in a specific location.
You can gauge from these questions that your client is now in a phase in which they are exploring options to meet their moving needs.
Buying Phase
When a person is in the buying phase, you can determine whether they need to purchase a property. It's a stage in the sales funnel when you may assume they will be buying even though they aren't implementing when, how soon, and what specific property.
After exploring the location, buying phase is getting the finer details before deciding to purchase. You can hear them ask for more information on homeowners' tax deductions, closing costs, and more.
Leverage technology!
Bottom Line
There are no such things as bad or good leads in the real estate industry. All of them are in the sales funnel at some point; the only thing to know is the timeframe for them to convert. It's possible that the bad leads you consider are still in the early phase of the sales funnel.
So, understanding whatever phase your client is in will help you position yourself to meet their needs and guide them through the sales funnel until they convert at the very last stage.
About
Real Leads by Real Geeks is a highly efficient and effective marketing solution for generating, capturing and managing home buyer/seller leads.

One of the best lead generation and management systems available. A fully integrated custom IDX and marketing solution to drive traffic, capture leads, manage-cultivate them and close more transactions.