Optimize Your Lead Conversion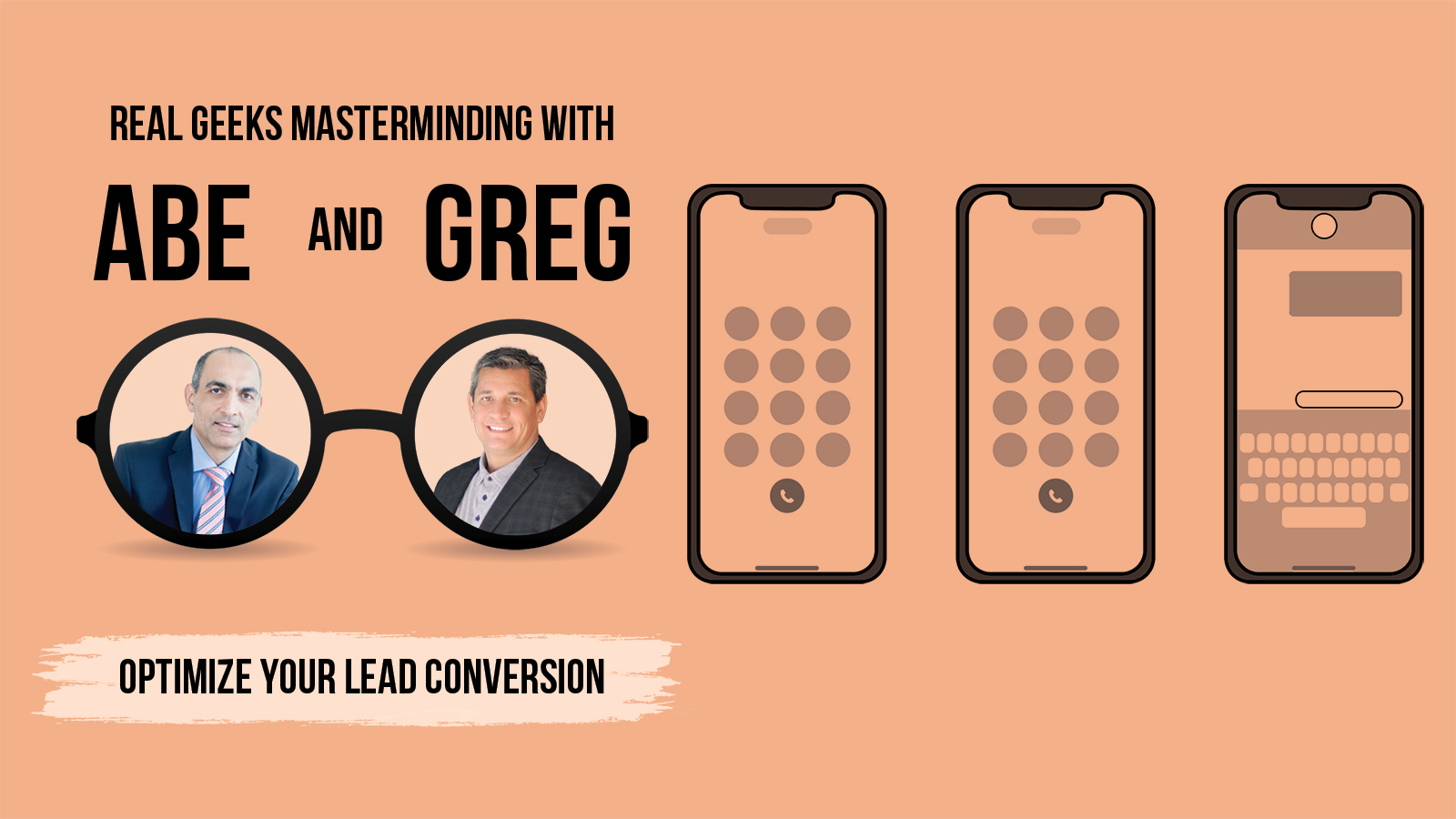 Greg Harrelson & Abe Safa discuss lead conversion and share ways to optimize it and be more profitable.
One of the issues with a shifting market is that agents start to worry about their expenses.
They don't think about conversion rates in a very hot market because they get so many leads. But, when the market starts to change and they don't get as many leads, they suddenly start thinking about their conversion rates.
However, regardless of the market's status, if you're not regularly looking at your conversion rate, you're missing out on potential business.
Agents are often concerned about making sales, getting contracts, and ensuring that they're providing a service to clients. All these things are important, but if you want to be successful in real estate, you must start with lead conversion.
What Is Lead Conversion?
Lead conversion is taking a lead — a potential client — and turning them into a client. It's that simple.
There are lots of real estate agents out there, but not all of them are successful. The difference between a successful and unsuccessful agent often comes down to lead conversion.
A successful agent has a system to nurture their leads and turn them into clients. They know how to build relationships, and they understand the importance of providing value.
An unsuccessful agent, on the other hand, doesn't have a system in place. They're haphazard in their approach and don't know what they're doing. As a result, they don't convert very many leads into clients.
How To Optimize Your Lead Conversion
There are some things you can do to optimize your lead conversion:
Increase the Number of People You Initially Talk With
When you're working with lead conversion, the first thing you need to do is increase the number of people you talk with.
The more people you talk to, the more likely you are to convert a lead into a client. It's simple math.
If you only talk to one person and you don't convert them into a customer, your conversion rate is zero. But, if you talk to 10 people, your chance of converting at least one of them is much higher.
Strategies
Here are a few strategies you can use to increase the number of people you talk to:
Double Dial Technique

Double Dial Text

Kickoff the Workflow in RealGeeks
RealGeeks provides a full, integrated lead generation, website, and CRM solution for real estate professionals wanting to break into the industry or advance their game.
Keep Them Engaged
The second thing you need to do is keep your leads engaged. If you're not regularly talking to your leads, they will forget about you. And, when they finally need a real estate agent, they're not going to think of you. They'll go with someone else.
To keep your leads engaged, you need to have regular communication with them. This can be done through email, social media, or even phone calls. Whatever method you choose, make sure you're consistently reaching out to your leads.
Lead conversion is essential to success in real estate. You will not be successful if you're not converting your leads into clients. By increasing the number of people you talk to and keeping them engaged, you can optimize your lead conversion and close more deals.
Looking at Expenses
Real Geeks is an Investment Not an Expense.
Lead Generation is an Investment
Two Takeaways: Talk to More Leads & Keep Them Engaged
Conversion Percentages
Capture to Contact - It is Realistic
Double Dial Text
Resistance in a Shifting Market
Two Numbers You NEED to Track
About
Real Leads by Real Geeks is a highly efficient and effective marketing solution for generating, capturing and managing home buyer/seller leads.

One of the best lead generation and management systems available. A fully integrated custom IDX and marketing solution to drive traffic, capture leads, manage-cultivate them and close more transactions.