Opening Doors: The Secrets to Successful Open Houses With Craig Schneider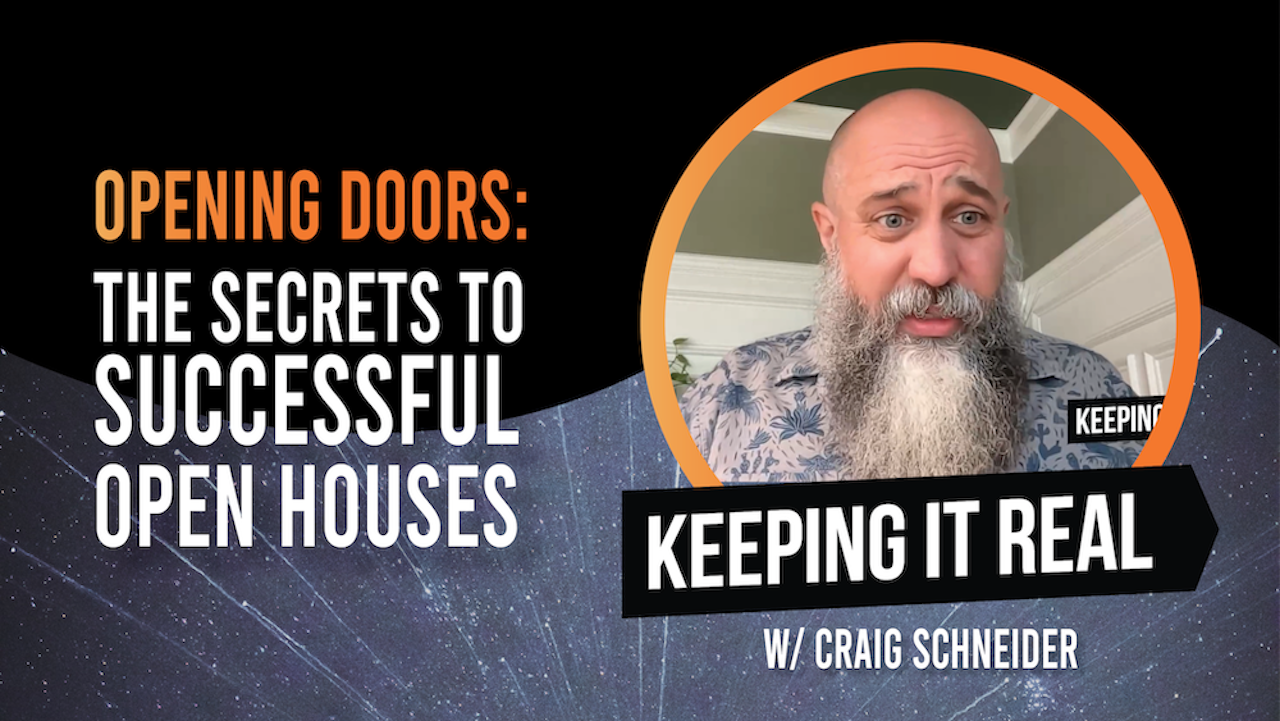 In this episode of the podcast, Chris Whitling, VP of Marketing at Real Geeks, sits down with Craig Schneider, a seasoned real estate professional from Norchar Real Estate in Rochester, NY. Craig shares his expertise on maximizing open houses as a lead generation source and mastering the follow-up process.
He also highlights the importance of Real Geeks as an integral part of his successful real estate business. Let's explore the key takeaways from this informative discussion.
Getting Started With Real Geeks
Craig introduces himself as a real estate agent with over 10 years of experience using the Real Geeks platform. He explains how he stumbled upon Real Geeks and found it an amazing platform that fulfilled all of his requirements. Coming from a tech background, Craig recognized the value of Real Geeks and its continuous improvement over time.
Staging and Presentation
The guest speaker underscores the impact of staging and presentation in creating a memorable experience for potential buyers. Offering free staging as part of the listing service is a powerful strategy to attract buyers and showcase the property's potential.
Schneider also suggests providing refreshments, such as bottled water and hard candies, to create a welcoming atmosphere. Additionally, he recommends having an open-house bug-out bag with essential items like sign-in sheets, pens, and even booties for the front door.
Engaging the Senses
To make open houses more immersive, Schneider advises engaging multiple senses. Ensure potential buyers can envision themselves living in the space by demonstrating the home's features and functionality, such as opening doors and windows. Craig draws from his experience in new home sales, where creating an inviting environment and touching as many senses as possible were key strategies.
Building Genuine Connections
Successful open houses are about showcasing properties and building genuine connections with potential buyers. Schneider emphasizes the importance of effective communication, encouraging real estate agents to be true, genuine, and decent individuals.
You can establish trust and nurture meaningful relationships that lead to successful transactions by providing value and understanding buyers' needs.
The Art of Following-up
Follow-up is the "F word" in real estate. Craig stresses the importance of diligent and consistent follow-up with potential buyers. Utilizing a customer relationship management (CRM) system ensures no leads slip through the cracks. Schneider also emphasizes that a CRM is only effective if agents actively follow up, which is the crucial step that drives the process forward.
Passion and Impact
Schneider encourages individuals in the real estate industry to have a genuine passion for their work. The ability to positively impact people's lives through homeownership is a driving force in this field.
He highlights the financial and generational wealth that can be built through homeownership, underscoring the significance of helping clients achieve their dreams and leave a lasting legacy.
Apply the Secrets to Successful Open Houses
Craig Schneider provides valuable insights into maximizing the potential of open houses in the real estate industry. From utilizing a comprehensive platform like Real Geeks to emphasizing staging, engaging the senses, and implementing effective follow-up strategies, Schneider's advice is geared toward building strong connections with potential buyers.
Moreover, he encourages professionals to nurture their passion for the industry and embrace homeownership's profound impact on individuals and their families. By implementing these secrets to success, real estate agents can open doors to new opportunities and propel their careers forward. Remember, the key to success lies in your dedication, passion, and commitment to providing exceptional service.
About
Real Leads by Real Geeks is a highly efficient and effective marketing solution for generating, capturing and managing home buyer/seller leads.

One of the best lead generation and management systems available. A fully integrated custom IDX and marketing solution to drive traffic, capture leads, manage-cultivate them and close more transactions.