The 6-Step Process to Converting More Buyers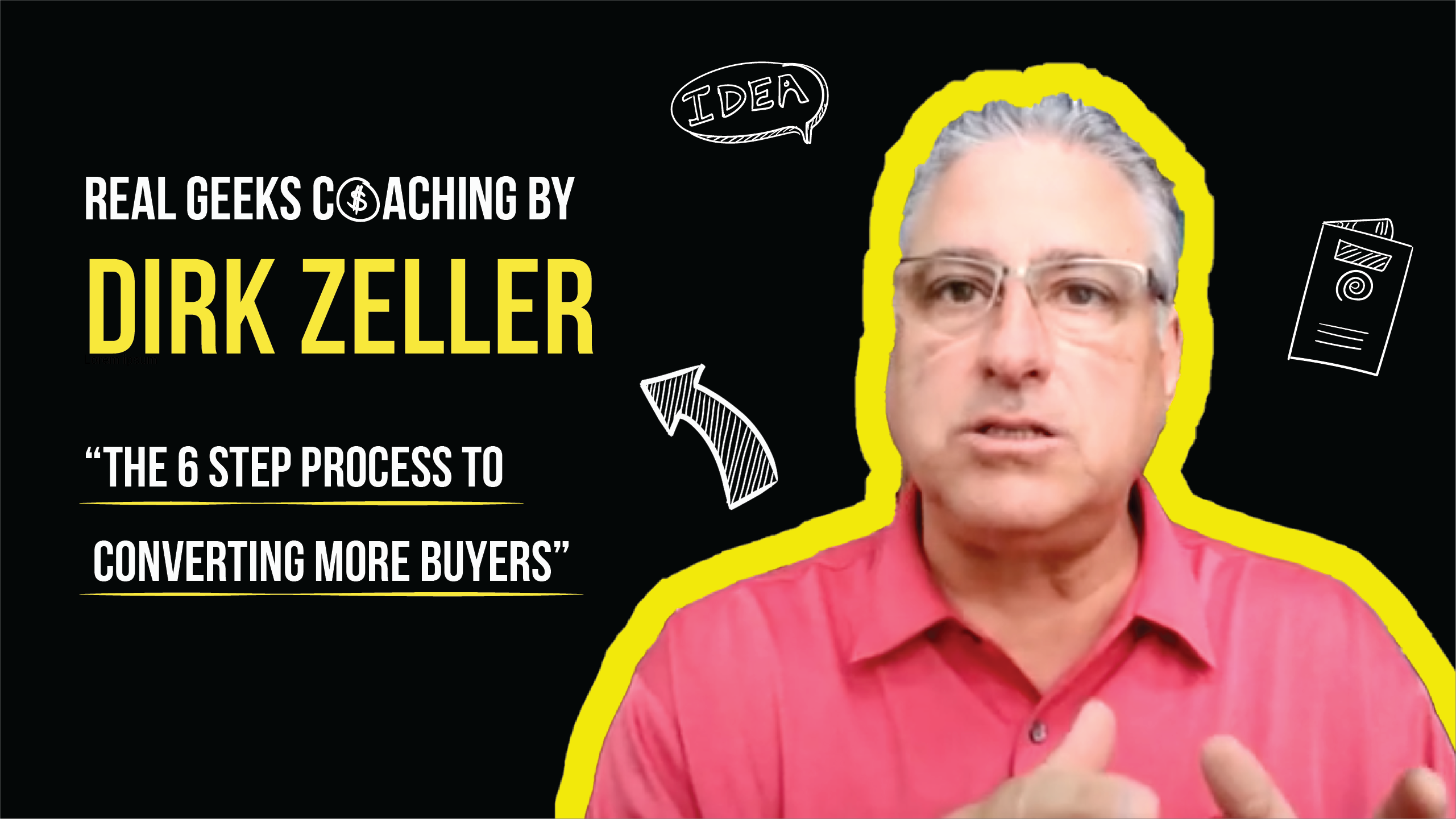 Today's real estate buyers have a lot of hesitation; they're often afraid of the current market conditions and what might happen in the future. This might make it hard to convince them to purchase a property.
Thankfully, Dirk Zeller of Real Geeks has a definitive process for converting more buyers.
Preliminary Considerations
Before you start trying to convert leads, make sure you're focusing on the right ones. Here are some tips to get on the right track:
Check Your Pending Inventory
It's hard to determine your buyer pool without measuring it, so make sure you're checking your pending inventory for the week or month. It's the best indicator of the current buyer pool. Use this information during buyer consultations to help them understand what the current market is like, and not what it will be in the future.
Choose the Steady and Compliant
The DISC classification for buyers goes:
Dominant

Influencer

Steady

Compliant
Aim for buyers who fit the last two, since the six-step process better fits their motivations, fears, and habits. Steady buyers are more likely to buy in the current market, while Compliant buyers are better at following procedures.
Learn the Factors Affecting Longer Sales Cycles
There are a few reasons why buyers take longer to make decisions. Learn about them and find ways to get around each. These include information overload, misconceptions about the market, and the emotional aspect of home buying.
Determine Whether the Buyer is Apathetic or Feeling Urgency
Whatever the market conditions are is merely the current playing field; it's up to you to adjust your strategy based on the court. Learn if the current marketplace is building a sense of apathy or urgency for your lead, then tailor your approach based on that.
The Six-Step Process for Converting More Buyers
This six-step process is designed especially for steady or compliant buyers who are already in the "maybe" zone. With this, they can gain a sense of clarity and make a decision, especially if the current market gives them a sense of urgency.
Differentiate Their Personal and Marketplace Reasons: Are they hesitating to buy because of their personal life or because of their perception of the market? Separating those two will decrease the wait time, especially if many reasons are market misconceptions.
Check Their Commitment: Determine who they'll go to in the future for real estate transactions. If you ask the right questions, you'll understand whether their commitment is strong. If it is, you'll have a better chance to convert.
Learn Why They're a Long-Term Buyer: Ask why they're taking their time. Why is their timeline like that? Why is X time the right one for them?
Find Out the "What"s: Ask them what influences their current mindset. What are they hoping will change between now and their chosen time? What kind of service is valuable to them now and then? This will help you define their terms and conditions.
Give an "If" Situation: Use a situation as bait to test the waters and see if there's anyone willing to take it. Keep the momentum going by giving Steady and Compliant buyers things they can analyze.
Ask "What's the Plan?": Understand if they have a process or a plan in place to reach their real estate goals. Most of the time, they don't have any.
What to Do Next?
With their answers and the data from your pending inventory, you can craft a tailored strategy that will move them further down the sales funnel. If you do it right, you'll convert these leads in no time.
About
Real Leads by Real Geeks is a highly efficient and effective marketing solution for generating, capturing and managing home buyer/seller leads.

One of the best lead generation and management systems available. A fully integrated custom IDX and marketing solution to drive traffic, capture leads, manage-cultivate them and close more transactions.