5 Lead Generation Strategies That Work During a Shift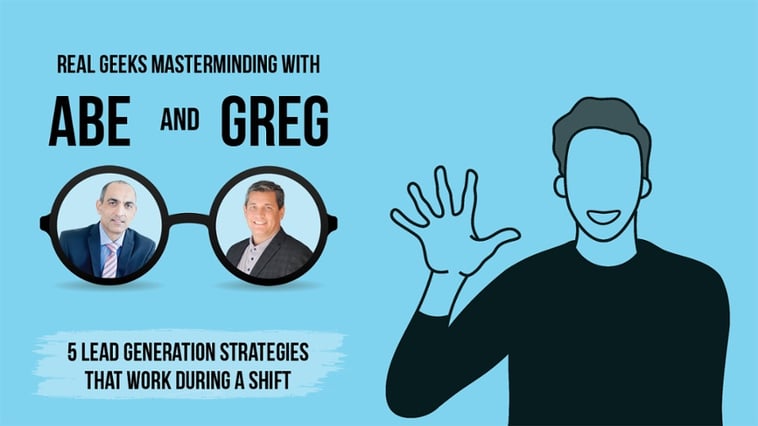 In the real estate industry, generating leads is essential to success. While many different methods can be used to generate leads, not all of them work during every shift.
That's why knowing which lead generation strategies still work during a shift is essential to get the desired results.
If you're finding that your lead generation efforts aren't working as well as they used to, try out these five strategies. They're practical and can help you get the results you need.
What a housing recession is and is not
Pay Attention to Your Past Clients
Your past clients are a great source of leads, especially during a shift. They already know and trust you, so they're likely to list their home with you when they're ready to sell.
Reach out and touch base with your past clients regularly to generate leads from your past clients.
Let them know you're thinking about them, and offer your help if they have any real estate needs. By staying connected, you'll come to mind when they're ready to sell.
It's all about activity!
First Sale by Owner
Many homeowners are hesitant to sell their homes with a real estate agent.
Instead, they try to sell their home on their own. But after a few months, they often realize it's not as easy as they thought it would be.
That's when they turn to you for help.
To generate leads from the first sale by owners, start by advertising your services in your local newspaper and online.
You can also knock on doors or hand out flyers in neighborhoods where you know homeowners are trying to sell their homes.
Expired and Withdrawn Listings
Expired and withdrawn listings are homes on the market that didn't sell.
The homeowners may have been unrealistic about their asking price or had trouble getting their home show-ready.
Find out why their home didn't sell and see if you can help them come up with a better price or get their home show-ready.
By acting fast, you can snag these motivated sellers before the competition.
Use Workflows To Work Your Database
Data shows that seven to nine percent of your database will sell their homes in the next year.
To generate leads from your database, start by using workflows. Workflows are a series of email, print, or digital messages you send to your contacts regularly.
Not all workflows will work for every database. That's why it's crucial to determine which workflows work best for your databases.
Open Houses
Open houses are no longer as typical as they used to be, but they're still a great way to generate leads during a shift.
They're also great for meeting new people and getting your name out there.
Implement These Strategies Today
All of these strategies can help you generate leads during a shift. But it's important to remember that not all of these strategies will work for every real estate agent.
The best way to determine which lead generation strategies work best for you is to experiment with a few different ones and see what works for your business. But always ensure that you're active and reaching out to people. Use these five strategies to start generating leads.
What are you waiting for? Implement these strategies today and post your results on the RealGeek Facebook page. We can't wait to hear from you!
Rubber band workflow
About
Real Leads by Real Geeks is a highly efficient and effective marketing solution for generating, capturing and managing home buyer/seller leads.

One of the best lead generation and management systems available. A fully integrated custom IDX and marketing solution to drive traffic, capture leads, manage-cultivate them and close more transactions.