SEO Happy Hours With Erin Alls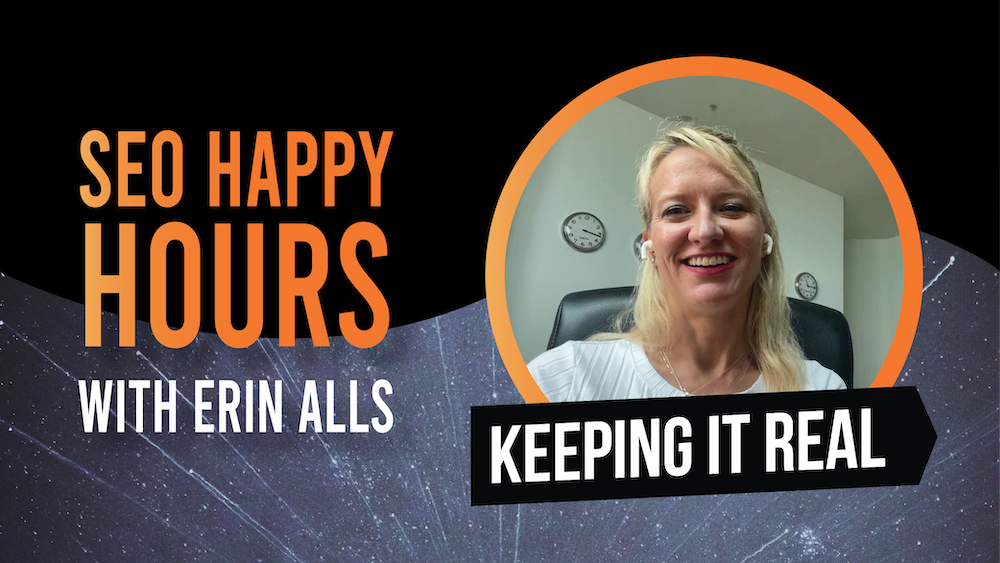 SEO has long been a buzzword for all things marketing and lead-related. However, is it the end-all-be-all of effective marketing?
Erin runs an indie brokerage in Marina del Rey perfecting the art of customer service one transaction at a time.
She breaks down both her online and offline leads sources as well as some of her killer strategies for organic traffic like her SEO Happy Hours.
On top of telling us about how her leads come in she also shares with us her relentless follow strategies including what she does when someone texts "STOP" to opt out.
If you want some fresh SEO tips and to learn how to convert quality over quantity you're going to want to tune in.
It Starts with Visibility
Erin runs her brokerage's site, siliconbeachhomes.com. The site has been up and going strong since 2015. Operating for nearly a decade, the site continues to generate a lot of traffic and — consequently — more prospects and leads.
According to Erin, she attributes the site's broad user base to its findability on major search engines. Besides her "wine spritzers," one factor in the site's success was her decision to buy domain names containing the keyword "Silicon Beach."
The decision enabled her to optimize her pages for better indexing. Consequently, with better indexing comes easier visibility on search engines, which makes her site easier to find.
Putting the Time In: The SEO "Cocktail Hour"
If you ask Erin (or anyone whose main lead generation strategy is SEO, for that matter), they'll tell you the same thing — put in the time.
SEO takes constant work on pages that are doing well and those that aren't generating traffic. For those that aren't, it's your job as the site owner to see why that is the case.
Erin dedicates a substantial chunk of her time to taking care of her site and its visibility. She allocates about an hour for SEO index reports and optimizations. She calls this her "SEO cocktail hour."
When you're running SEO campaigns for your brokerage or business, the best thing you can do for your site is to make time .
Seeing How Users Find You
If we had to summarize what SEO was about, it's all about making your site visible. However, Erin touches on an often-overlooked aspect of SEO — seeing how users find your site.
Knowing what keywords users use is a great place to start. In fact, this knowledge is how Erin uses the Real Geeks CRM.
"That's the cool thing about Real Geeks. Once you get the lead and incoming traffic, you get to see what keywords users look for. And that's some secret sauce right there!"
The CRM provides her with data on the keywords users type in to get to her site. It also offers in-depth analytics on parts of a site that perform well, giving you a better idea of what works and what doesn't.
It Doesn't End With SEO: Nurturing Leads and Building Relationships
SEO is just one ingredient in the lead generation cocktail. To make it work, you need strategies that have nothing to do with optimizing your site — like lead nurturing and networking.
Erin Alls' true success lies in her dedication to nurturing internet leads over time. Lead conversion may take several months, so staying patient and consistent is key.
Face-to-face interactions also play a vital role. In fact, these interactions contribute to around 40% of her business. She also utilizes video messaging and AI-powered automated systems to engage leads while maintaining authenticity.
Real Geeks: Everything You Need for Lead Generation and Nurturing
SEO gets you a long way ahead of your competition — but it doesn't get you all the way to the finish line. You'll still have to leverage your skills as a realtor as you seal the deal, whether it's face-to-face or online.
Knowing this, you need a tool that enables you to do it all. If you need a CRM that can enhance your SEO, engagement, and lead nurturing, Real Geeks has all the integrations and functionalities for you.
Try out Real Geeks and take your lead generation and engagement to the next level.
Real Leads by Real Geeks is a highly efficient and effective marketing solution for generating, capturing and managing home buyer/seller leads.

One of the best lead generation and management systems available. A fully integrated custom IDX and marketing solution to drive traffic, capture leads, manage-cultivate them and close more transactions.