How to Specialize in Niche Marketing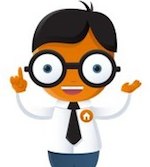 This episode of Keeping it Real, "How to Specialize in Niche Marketing" features Alei Gothberg.

Here are a few things we covered:
- How she generates seller leads
- What she mails to her farm
- How she gets 70% sellers from her website
- How she gets 28X ROI from her marketing
- The systems she uses
- What she plans to implement in 2016



Podcast available on iTunes and Stitcher.

Here are some time stamps so you can jump to the section that most interests you:

7:30 - How Alei Transitioned into selling luxury real estate
8:42 - The strategies Alei uses to attract leads in the luxury market
9:55 - How to use mailers to prospect in your market
15:41 - How Alei leverages her website to get 70% of her sellers leads
17:35 - How to use Facebook marketing with your website to get more leads
21:05 - How Alei Works leads that submit their full information vs. leads that only submit their address
25:00 - Who to target with Facebook ads to attract serious buyers
30:02 - The mindset you need to dominate FSBO's and expireds
34:36 - How Alei stays in touch with her past clients
38:15 - The biggest mistake Alei has made in her career and how you can avoid the same mistake
40:45 - Steps Alie is taking to go from 13 million to 18 million in business this year
43:22 - How to double or triple your productivity in 2016
44:51 - Alei's recommendation to new agents with a limited marketing budget
53:24 - Why Alei uses a real geeks website for her business

We'd like to thank Alei Gothberg, Eagle Idaho real estate broker for joining us on this hangout and sharing her tips and insights.

These live on-air Google Hangouts are presented and hosted by our very own Jeff Manson, Oahu Hawaii real estate broker of American Dream Realty and founder of Real Geeks, in partnership with Frank Klesitz, CEO of Vyral Marketing.

You can visit our Real Geeks YouTube Channel to watch all past recordings. Follow us on our Real Geeks Google+ or Real Geeks Facebook page to get notified immediately when we announce new events:

You can watch all past episodes of Keeping it Real and opt-in to get invited to upcoming episodes here: http://www.keepingitreal.com - you can also see additional free online real estate training and coaching videos on our webinars page.
Published 2016/02/16
|
Share This Post (Permalink)
|
IDX Real Estate Websites that Convert
Get Started Now
Sign ups have increased by a factor of 10 times over our previous IDX website provider. –Lee Cunningham, Greenville
View More Testimonials
Real Geeks Demo & Overview
Categories
Archives