How New Agent Jason Simard Will Sell 90 Homes His 1st Year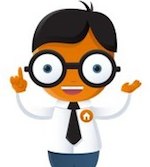 This episode of Keeping it Real: "How New Agent Jason Simard Will Sell 90 Homes His 1st Year".

Brand new real estate agent Jason Simard shares how he is going to sell 90 properties his first year in the business. He also shares how he has put 27 deals together his first 90 days in the business. He will also share how he is leveraging Facebook with videos to generate listings.



Podcast available on iTunes and Stitcher.

Here are some time stamps so you can jump to the section that most interests you:

4:15 - How Jason got his start in real estate.
6:30 - Why Jason changed his goal from 43 deals to 90 deals
8:35 - Jason does 27 deals in his first 90 days
10:00 - Why Jason hired an assistant right away
15:00 - Jason's lead generation strategy
17:03- A breakdown of Jason's sources of business
21:14 - How Jason uses video to generate seller leads on Facebook
23:00 - What Jason says on the phone to leads
29:15 - Why Jason uses SMS texting to get higher engagement
30:22 - Jason's strategy for getting referrals
37:10 - The sales funnel Jason has in place for online leads
40:13 - How delegating work has allowed Jason to focus on his strengths
44:00 - Jason's scripts and phone strategies
51:41 - A breakdown of Jason's marketing and advertising budget
55:35 - How Jason is preparing to continue to grow his business even more
58:00 - Jason's strategy for using Bombbomb

Here is a short video how Jason is converting more leads into sales using SMS auto-responders.

We'd like to thank Jason Simard, Nanaimo, Vancouver Island real estate agent, for joining us on this hangout and sharing how he is crushing it! He definitely thinks a lot bigger than the average agent.

These live on-air Google Hangouts are presented and hosted by our very own Jeff Manson, Hawaiian real estate broker of American Dream Realty and founder of Real Geeks, in partnership with Frank Klesitz, CEO of Vyral Marketing.

You can visit our Real Geeks YouTube Channel to watch all past recordings. Follow us on our Real Geeks Google+ or Real Geeks Facebook page to get notified immediately when we announce new events:

You can watch all past episodes of Keeping it Real and opt-in to get invited to upcoming episodes here: http://www.keepingitreal.com - you can also see additional free online real estate training and coaching videos on our webinars page.
Published 2016/04/11
|
Share This Post (Permalink)
|
IDX Real Estate Websites that Convert
Get Started Now
Sign ups have increased by a factor of 10 times over our previous IDX website provider. –Lee Cunningham, Greenville
View More Testimonials
Real Geeks Demo & Overview
Categories
Archives