Current Marketplace Information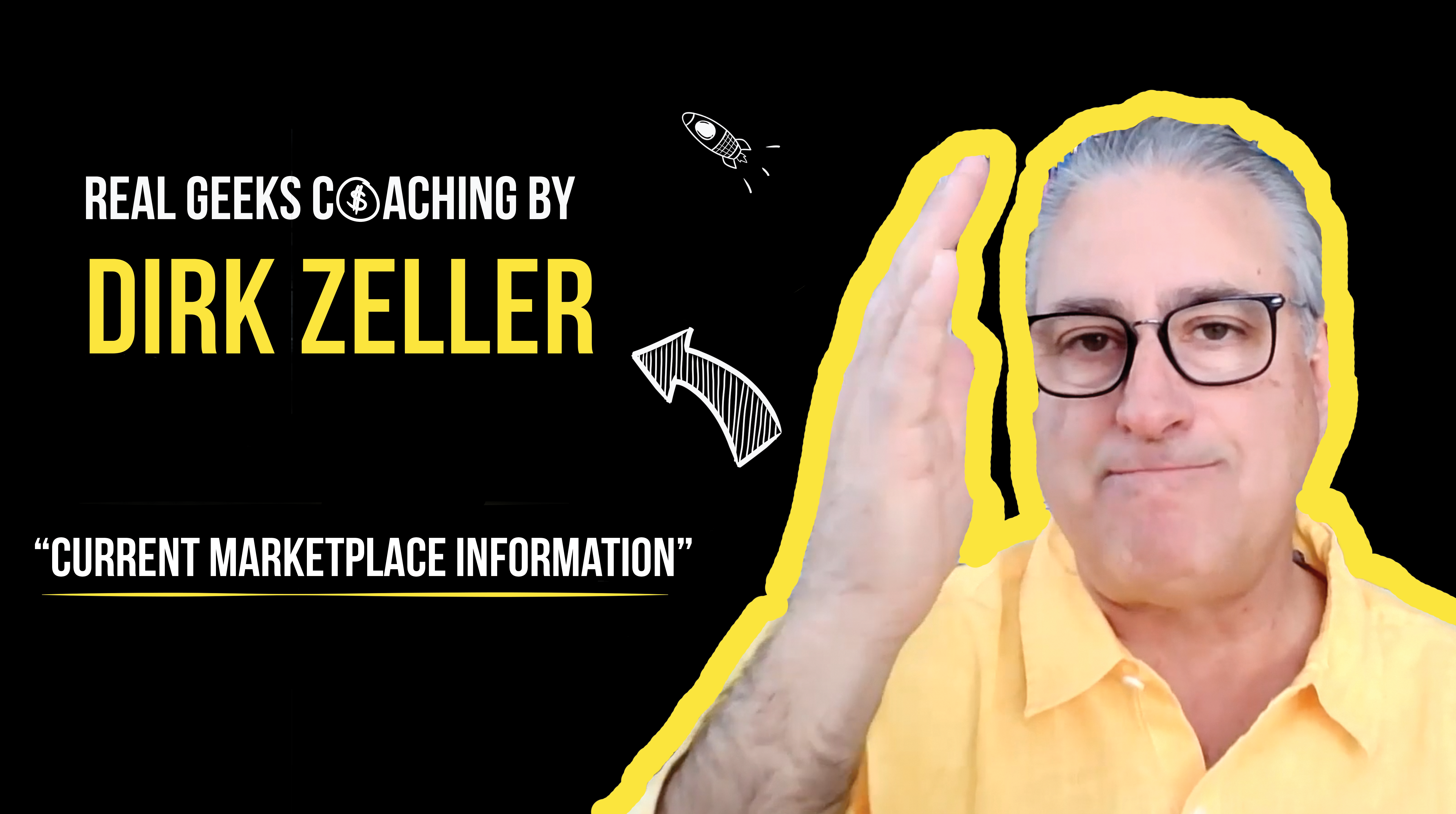 Fill out the form for The 3 Blueprints of Success Digital Download:
It's the first quarter of 2023 at the time of writing, and let's face it. There's a lot of uncertainty surrounding the housing market. With inflation and interest rates climbing in late 2022, buyers and realtors face a lot of anxiety heading into the new year.
The projections don't paint an optimistic picture either. However, one man would disagree with the data — Dirk Zeller, the CEO of Real Estate Champions.
In this Real Geeks Webinar, he talks about why existing projections are wrong and cites market data that suggest the opposite. Learn more about current marketplace information and what you can do with it moving forward.
A "Softer" Market in 2023?
At the start of 2023, inflation affected all industries across the board. Of course, one of the first to take a hit was the housing market. Some of the first inklings of a market softening emerged after the Federal Reserve increased interest rates to 7%. In Zeller's words, the hike created a transition from a robust market seen in the spring of 2022 to a buyer's climate with more hesitation.
Luckily, current market data is showing an uptick in buyer activity as rates have lowered. Rates have dropped to the mid and low-6% ranges, causing slight upticks in buyer activity and interest.
More Good News: New Inventory vs. Pending Sales
As buyer activity increases, Zeller noted an inverse trend between new housing inventory and pending sales. According to his statistics, market inventory has already dropped by 27% in 2023. This statistic shows that inventory is getting to a point where it can't keep up with pending sales.
As buyer activity increases, we may be looking at another FOMO market in the next quarters of 2023.
Price Appreciation in 2023
"We [likely] won't see a 15% or 20% appreciation, but we also won't see the exact opposite of that which a lot of people have predicted."
Zeller explains that market appreciation may not rise at par with that of spring 2022 but will appreciate nonetheless. Coupled with low inventory, increased buyer interest can cause property values to increase in 2023 — despite what so-called "experts" have foreseen.
Advancing his point further, Zeller cited a market forecast made by Goldman Sachs. According to the report, property values will sharply decline by as much as 10%. However, just after three days, the hedge fund giant retracted its statement, claiming that property values will only dip by 2%.
This is proof of one thing — you must take forecasts from those who seem to be in the know with a grain of salt. Instead, look to industry experts and current data about market inventory and new pending sales.
So the Market Seems To Be Recovering. What Now?
Indeed, the data Zeller presents should encourage you. However, there's more to it than that. As a realtor, your job is to take the data and be persuasive with it.
As you reach out to prospects and leads, be encouraging with your talk of property appreciation. Once you've reeled your leads in, back it up with the data, and your Real Geeks conversions will skyrocket.
Zeller also shared that it's crucial to have this same workflow with as many quality leads as possible. With the right number of high-quality leads, most of your appointments will materialize into sales.
Key Takeaway: Your Data Supports, But Your Consistency Is What Leads to Closings
Data — promising or otherwise — can only get you so far. At the end of the day, it's your consistency with buyers and leads that will mean the difference between closed sales and slow months.
By regularly making appointments with leads and hyping up willing buyers with the data here, you'll be positioning yourself ahead of other realtors in 2023.
About
Real Leads by Real Geeks is a highly efficient and effective marketing solution for generating, capturing and managing home buyer/seller leads.

One of the best lead generation and management systems available. A fully integrated custom IDX and marketing solution to drive traffic, capture leads, manage-cultivate them and close more transactions.