Advanced Real Estate Tech Road Map With Craig Schneider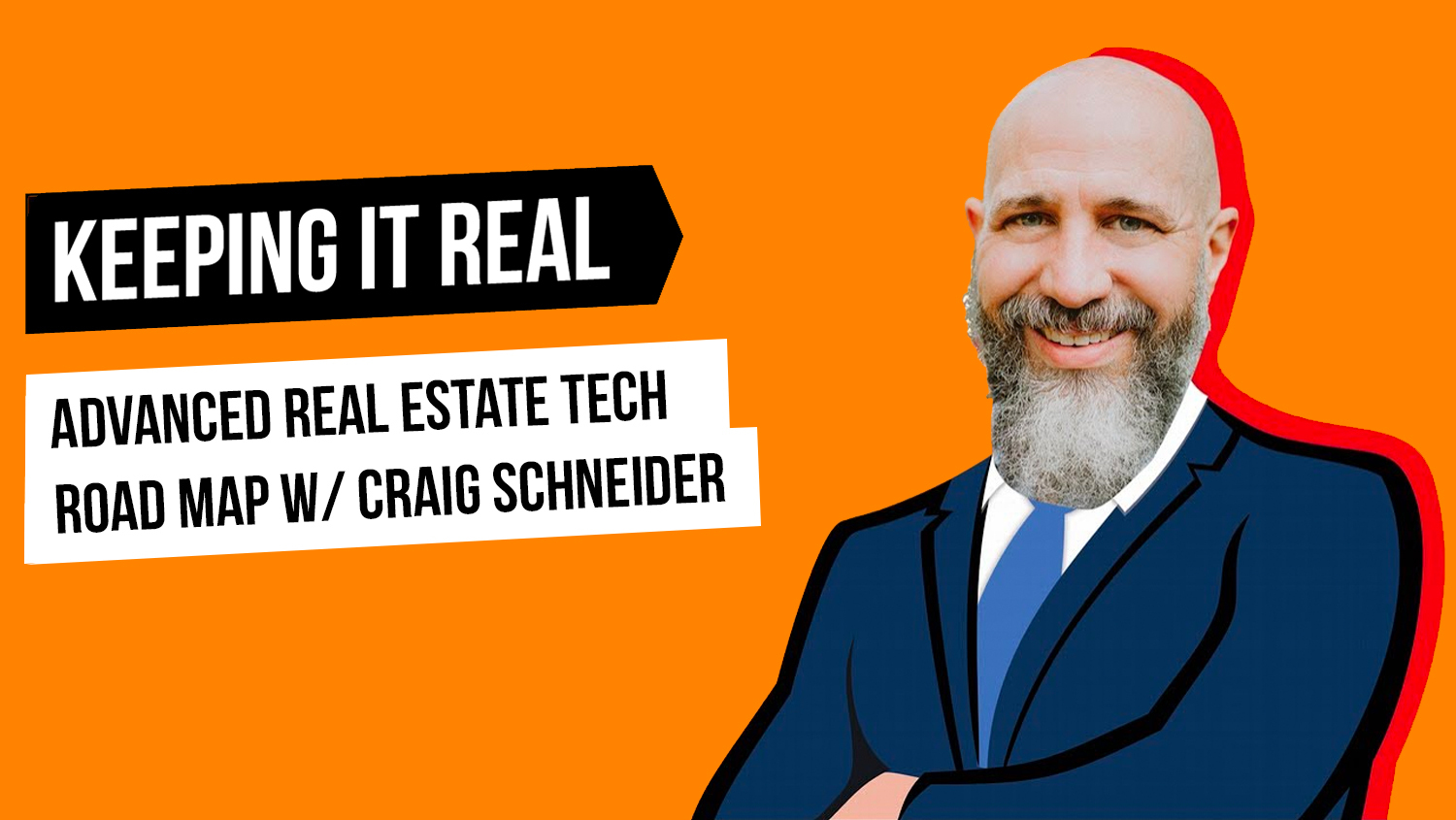 Craig Schneider is a driving force in Rochester's new construction residential real estate sector and a Real Geeks superuser.
Craig provides a roadmap for getting started with technology and scaling it alongside your real estate business.
He emphasizes the importance of having a client-centric website and mastering the fundamentals of technology. If you're uncertain about the technology you're currently using, Craig offers valuable guidance to help kickstart your real estate business.
Fill out the form for The 3 Blueprints of Success Digital Download:
Technology has significantly changed the real estate market. The industry is done with the traditional transaction approach, and there are more and more innovative real estate tech implementations. Plus, consumers have more access to information than ever before.
While the industry has always been competitive, trying to thrive in the business while staying on top of real estate tech advancements can be overwhelming. However, real estate agents must leverage the latest technologies to stay ahead of the competition and improve customer experience.
Craig Schneider — the driving force in Rochester's new construction residential real estate sector — shares tips for new real estate agents and experienced professionals. Here are four of his main points.
1. Buy a Real Geeks Site
The two most important things real estate agents must focus on are client-centric websites and expertise in the fundamentals of technology. Real Geeks provides real estate sales and marketing solutions which help you achieve these two goals. Their services include website and CRM development, among others.
As real estate agents, your goal is to provide value to your clients immediately. The only way to make this happen is to avoid overcomplicating things. Real Geeks provides a platform that simplifies creating and managing content, building relationships with leads, tracking data, and analyzing results.
It's also crucial to remember that there are many different devices nowadays, and real estate businesses should offer responsive and optimized websites for each. Real Geeks can help you with site optimization and many other integrations, so you can get the most out of your website. With a Real Geeks site, the rest of the real estate tech road map becomes much simpler.
2. Join a Local Board
Another real estate tech tip for real estate agents is to join a local board. Real estate boards provide dozens of resources for real estate agents, including market insights, networking opportunities, and educational events. Once you join a local board, sync the data with the Real Geeks system. Real Geeks helps you take advantage of the network and increase your visibility in the market.
3. Figure Out Where To Get Leads
The most crucial part of any real estate business is finding leads. An excellent tip is to set up searches and follow-ups after clearing activities. It's also vital to manage a keywords account on your own or with third-party services such as Real Geeks. Paid search leads are also valuable, and trusting experts can make them more effective. Remember, the leads you get can become your clients, and your clients can eventually lead to referrals.
4. Call Your Leads and Build a Relationship With Them
Lastly, call your leads and build relationships with them. The more involved you are in your business, the more likely you'll thrive. Craig Schneider iterates that nobody knows your market better than you do, and nobody can better explain the value you provide.
Your leads must know why they should trust you. It'll always be the real estate basics — customer service and relationship building — that rule the day. Most leads won't answer your first call, so call again. A good tip is to get your phone number whitelisted to increase the chances of your calls going through.
Craig Schneider says most people answer on the sixth to eighth call. If you leave enough good information, leads will get back to you when they're ready.
Mastering Real Estate Tech
Real Geeks aims to provide real estate agents with the necessary tools to maximize their success. The basics in real estate will always push you ahead, but real estate tech can help you stay ahead of the competition. It's possible to make a significant difference in the industry by utilizing Real Geeks. Get a demo today!
About
Real Leads by Real Geeks is a highly efficient and effective marketing solution for generating, capturing and managing home buyer/seller leads.

One of the best lead generation and management systems available. A fully integrated custom IDX and marketing solution to drive traffic, capture leads, manage-cultivate them and close more transactions.