Real Geeks Reviews: Sims Real Estate Group powered by eXp Realty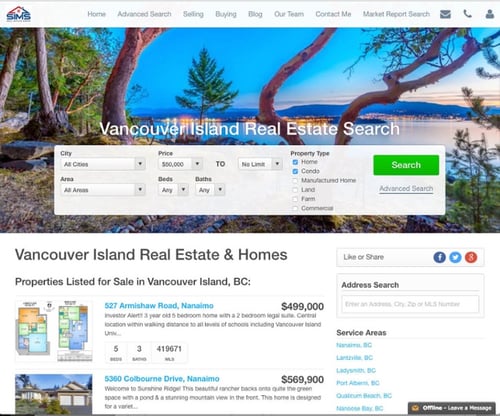 After spending two years in the internet marketing world focused on real estate I consistently heard from others that Real Geeks was the best. After careful research into Real Geeks I decided they would be the perfect fit for my newly established real estate company.

I signed up for Real Geeks in December of 2015, and it is an integral part of our business. In the first 9 months of the year, my team and I have already sold 89 units, 41 of which are from our Real Geeks website, for a total of $268,471 gross income from the website alone. We have only spent $25,000 of that on the website and marketing. That's an almost 11 to 1 return on investment.

I just hired my first buyers agent who has done 12 deals in his first 2 months as an agent, 9 of which are directly from our Real Geeks website. I'm on pace to do over $750,000 in gross commission income in my very first year in real estate.

I owe much of that success to having an amazing platform in my Real Geeks website. A million thank yous for allowing me to build the company of my dreams and for providing such a quality solution to us agents. I would recommend Real Geeks to anyone who is seriously seeking to leverage the internet to build a real estate business. These guys provide exceptional customer service and consistently innovate the best Real Estate Web marketing solutions on the market.
---
Published on November 3, 2023.
About
Real Leads by Real Geeks is a highly efficient and effective marketing solution for generating, capturing and managing home buyer/seller leads.

One of the best lead generation and management systems available. A fully integrated custom IDX and marketing solution to drive traffic, capture leads, manage-cultivate them and close more transactions.