What Does Pending Mean in Real Estate?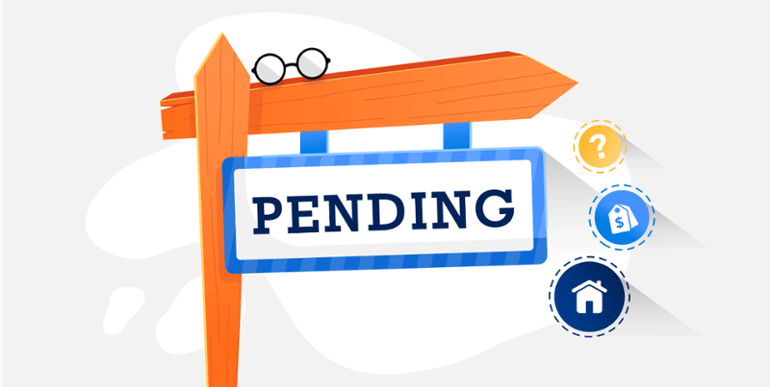 When looking for a new home, you will encounter properties in various stages of activity.
This sparks several questions. What should you do if the status of the home you're interested in is "pending" or "contingent"? What is the meaning of contingent in real estate?
What does pending mean in real estate? Understanding the distinctions between contingent and pending can help you identify properties you may still be able to purchase — and how to proceed if you're interested.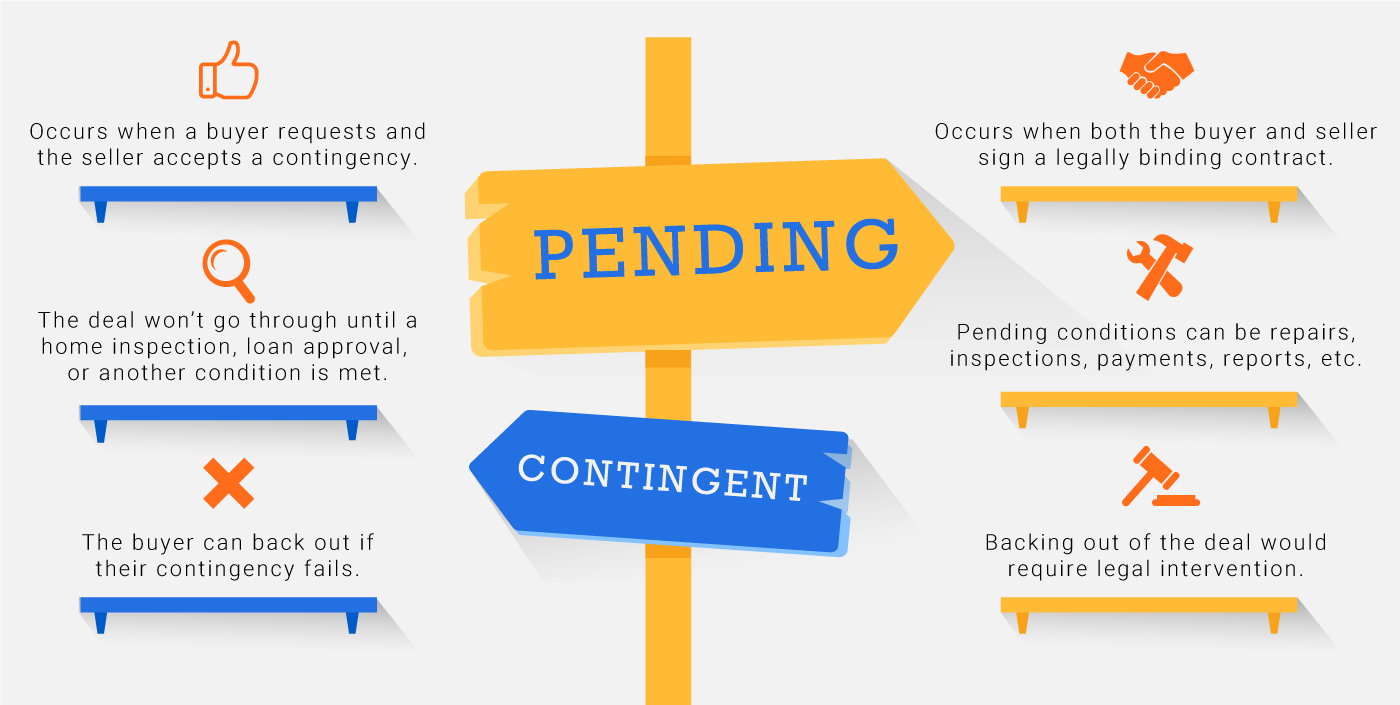 What Does Pending Mean in Real Estate?
Pending means that both the buyer and the seller have signed a legally binding contract and are ready to advance. There are still questions about how the contract will end, so the offer is still "pending." This could include the home purchase conditions, repairs, inspections, court approvals, or reports.
Aside from "pending," there are some real estate conditions you must be aware of if you're looking for a property. This way, we can determine what pending means compared to other property conditions.
Contingent
The seller accepted an offer, but the deal won't go through until a home inspection, loan approval, or another condition is met.
Contingency deals are still available because you can cancel the contract under certain conditions. Contingent deals will become "pending" if everything goes well.
Under Contract
If a buyer makes an offer and the seller accepts, the sale is under contract.
All contingencies must be met or waived for a house to be "complete" (inspection, financing). "Under contract" becomes "sold" when the deal closes.
Sold
A transaction is not considered "sold" until the physical transfer of the property, and the exchange of money have occurred.
After that, the transaction is considered "closed," and the new owner is given full property ownership.
What Does "Pending" Mean in Real Estate Compared To "Contingent?"
Contingencies are requested provisions — a sort of safeguard — to protect the buyer's money in a specific situation where the buyer may feel compelled to back out of the deal.
Contingent sales occur when a buyer requests and the seller accepts a contingency.
At this point, the seller can't entertain another offer, but the buyer can back out if their contingency fails, which is completely different from pending agreements. With a pending condition, you most likely can't back out of the deal.
Common Questions Encountered in Real Estate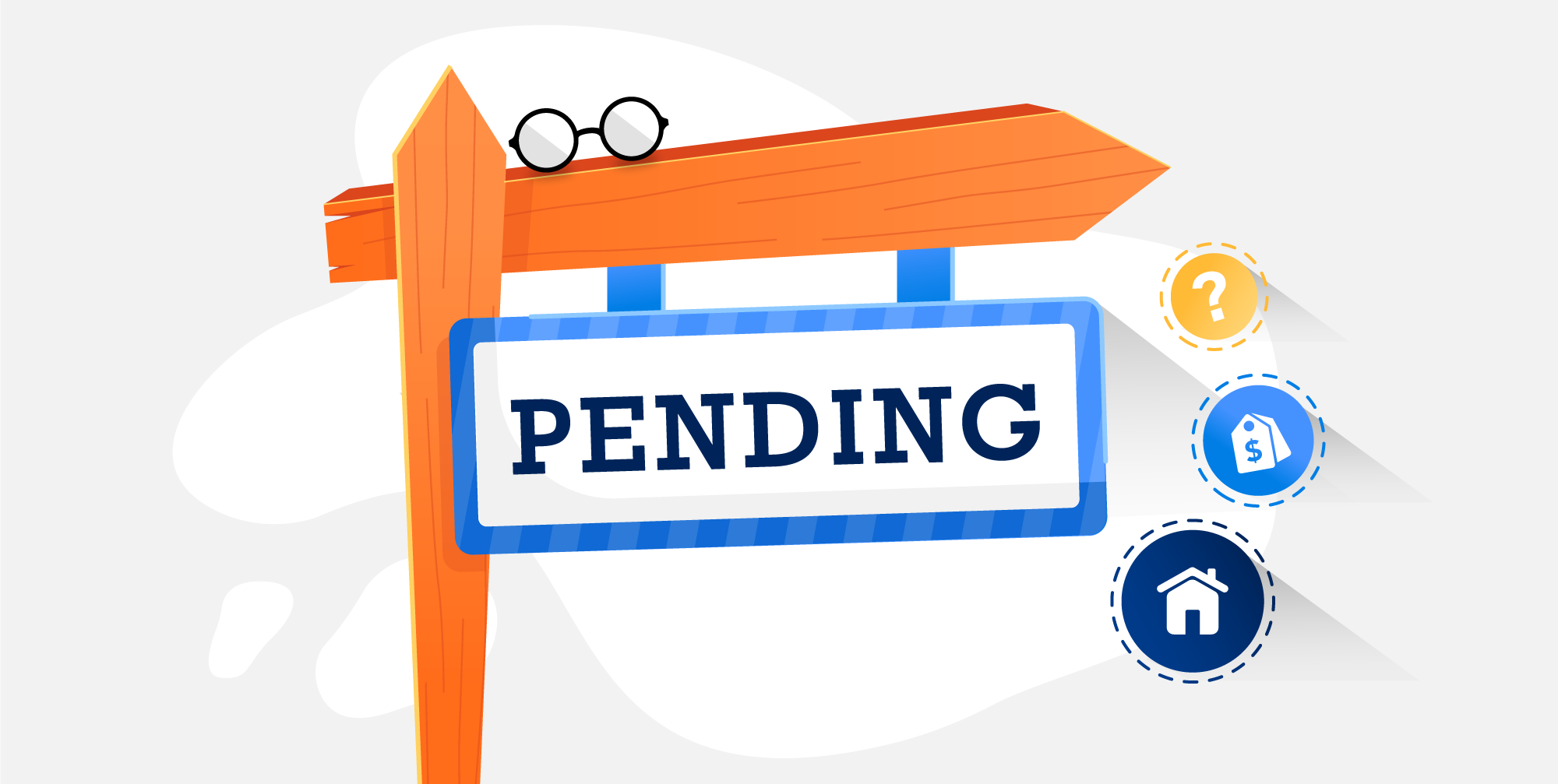 How Can Finances Affect a Pending Condition?
Unsurprisingly, financing is crucial to the successful purchase of a home. Even if a buyer is pre-approved for a loan, circumstances such as losing or quitting a job or taking on a large debt can change the lender's mind.
What Could Happen If the Inspection Fails?
Home inspection contingencies permit the buyer to withdraw from the transaction if the inspection reveals a significant defect.
As a new homeowner, spending thousands of dollars on unforeseen repairs after closing is the last thing you want.
Does Appraisal Release You From Your Contract?
The buyer is released from responsibility under the contract if the home's appraised value is lower than the purchase price.
Suppose the appraisal is lower than negotiated, and there is no clause allowing for a price adjustment.
The buyer will be forced to either determine the difference between the purchase price and the appraised value or lose their deposit.
About
Real Leads by Real Geeks is a highly efficient and effective marketing solution for generating, capturing and managing home buyer/seller leads.

One of the best lead generation and management systems available. A fully integrated custom IDX and marketing solution to drive traffic, capture leads, manage-cultivate them and close more transactions.