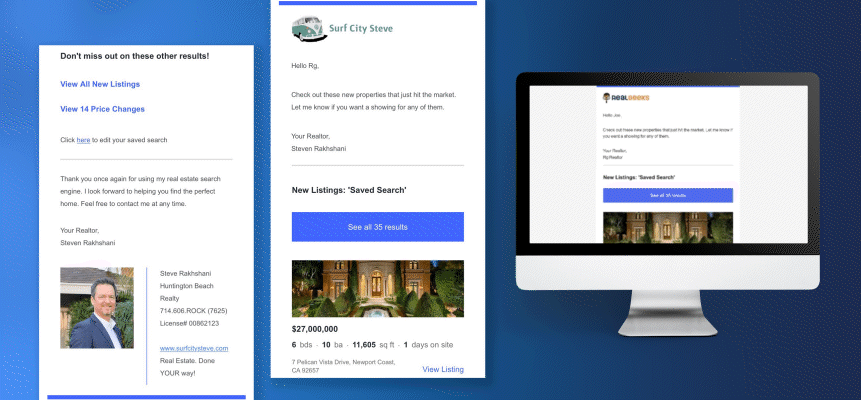 One of the biggest feature requests we've heard from our customers for years has been including photos in the property update emails. We were hesitant to introduce this change for so long because we believed providing images and info about properties directly in the email would mean that leads feel less motivated to return to the website. However, since this was the all-time MOST requested feature, the team at Real Geeks decided to run a test to determine once and for all what the best experience was to help agents build relationships and provide value to their sphere. The Challenge: How can we give the emails a much-needed update that would drive lead engagement while minimizing website traffic loss?

Work began on this project late last summer. We spent a lot of time analyzing best practices in the marketplace and workshopped numerous designs for our new property updates. Based on our research, we knew the emails needed to contain the following:
A short and sweet greeting that invites the lead to connect for help finding their new home
Branding that conveys the agent's professionalism
Listing photos and key property details that the lead would find helpful
A mobile-optimized style that kept the lead energized in their home search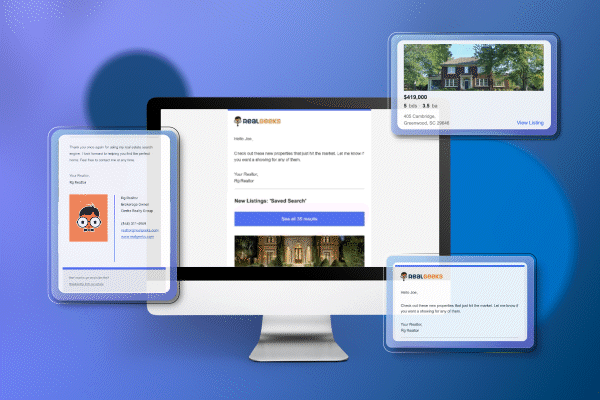 In October, we finally kicked off the first round of testing and while the results were good, they weren't good enough. Feedback on the visual appeal was generally positive, but it seemed we over-emphasized the photos because they were so large that they dominated screen space on mobile devices. We had also aimed to provide leads with more options to view results and edit searches. However, there were now so many links that leads didn't know where to click–resulting in a click-through rate that dropped by nearly 70%. Yikes!
So, we took the lessons learned back to the drawing board and created a new email template that we then began beta testing in early January. The property photos were scaled down to match the ratios used in the Anna website template. Extra links were removed and some buttons were de-emphasized to make sure the lead would actually be drawn to focus on our primary call to action (CTA): "See all results". We also tweaked the styling to use a more inviting blue instead of the more aggressive red and left-aligned the text for easier reading.
This time, the results were much more in line with our goal. Click-through rates for the new beta design quadrupled from where they were during the first testing period, meaning website traffic was much less impacted (down approximately 30% total compared to control group companies being observed). Another major gain we noted when talking with the participants in the beta group was that an increased number of their potential buyers were more responsive through emails and texts. According to these agents, they felt busier than ever.
All that said, some folks may still want to stick with the original, link-based property update templates. Not including any listing photos directly in the email means leads have to repeatedly return to the website to view their saved search results. This format works well for companies with newer websites for which they're working to build SEO via direct site traffic. Alternatively, companies that invest in a more website-based engagement approach for their leads (blog posts, for example) would also want prospects revisiting their web pages. We've left the option available in the Site Backend so that you can easily select which approach best suits your business. In the meantime, let us know here if you know now you want to stick with the old format.
We're thrilled by the wins the new property update emails are going to bring to our customers. This release has been a long time coming and we know that you'll be just as excited about it as we are. The much-anticipated property update emails with listing photos are coming MARCH 9, 2022 to inboxes everywhere!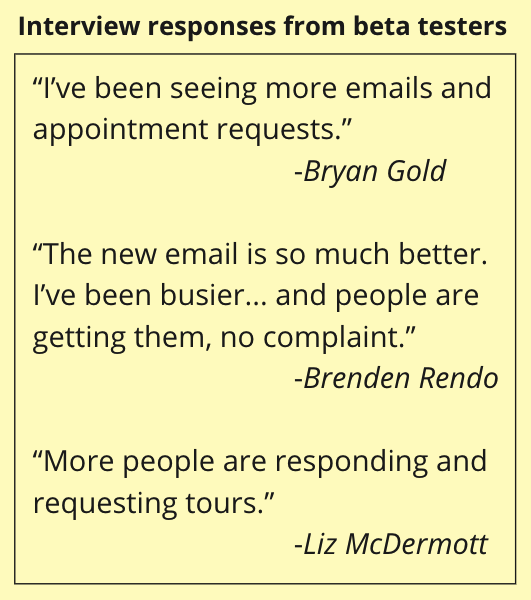 Feature Highlight: New Listing Photos and Details
Hook buyers with a first impression words alone can't convey. Feedback from our beta testers indicated leads were more inclined to communicate back when they could readily see examples of properties directly in the email. Leads also requested more showings for these properties. Saved searches are now also even more effective at maintaining long-term nurture relationships for those leads not looking to buy now, but will keep opening your emails to check the possibilities.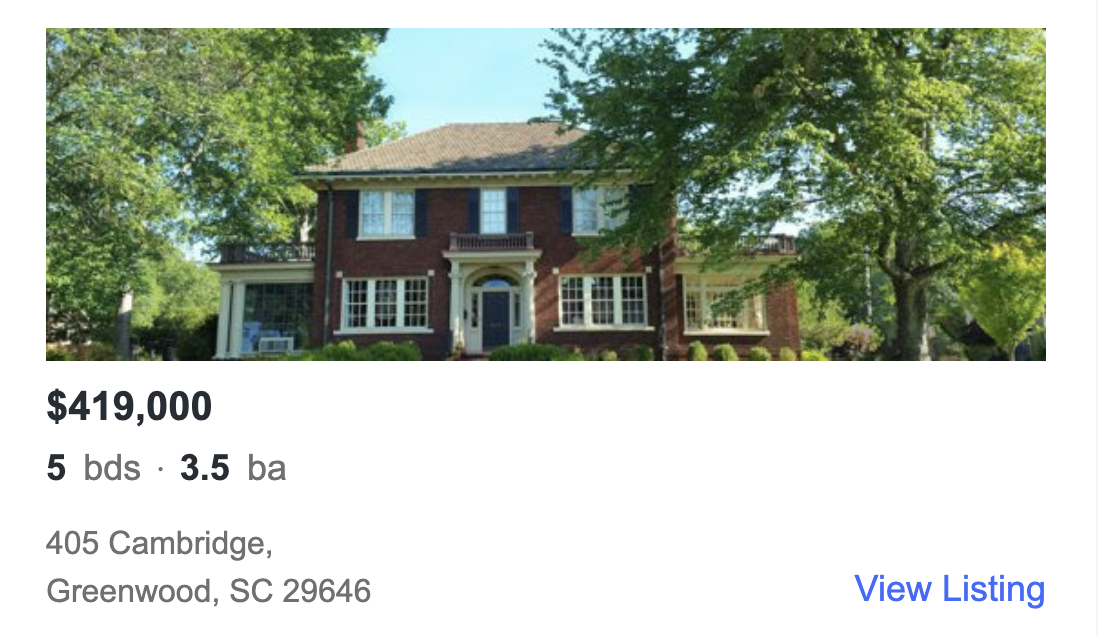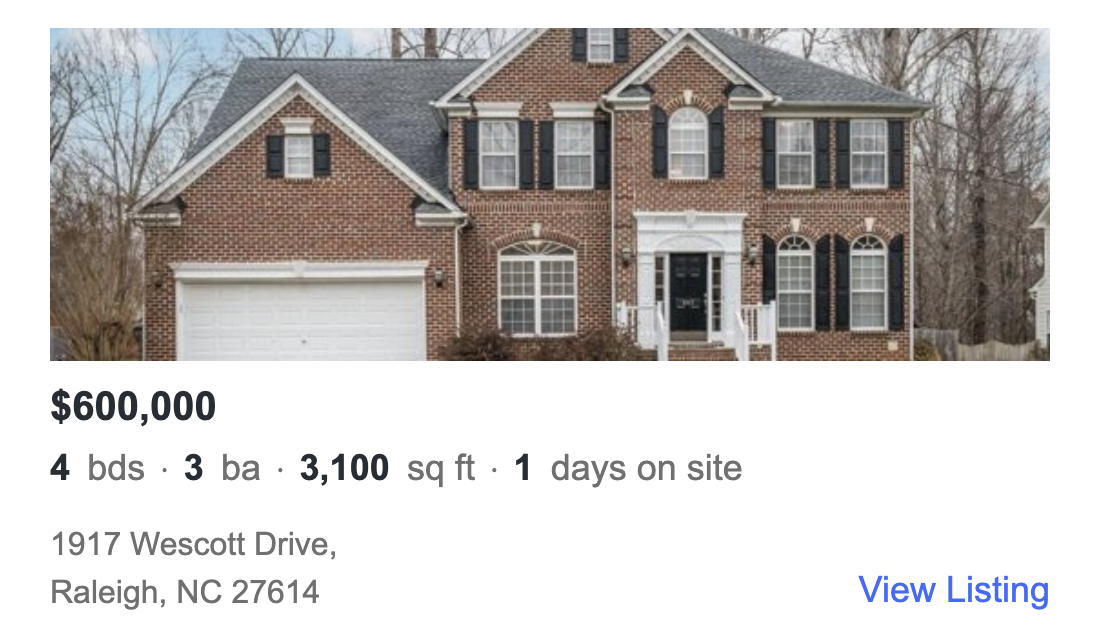 Feature Highlight: Personalized Branding
Once a buyer spots the perfect listing, they need to know who will help make that dream a reality. The fresh new design of the property update email introduces personal branding that reassures leads that they are working with professional and personable experts. When the time comes for them to purchase their new home, they will remember you.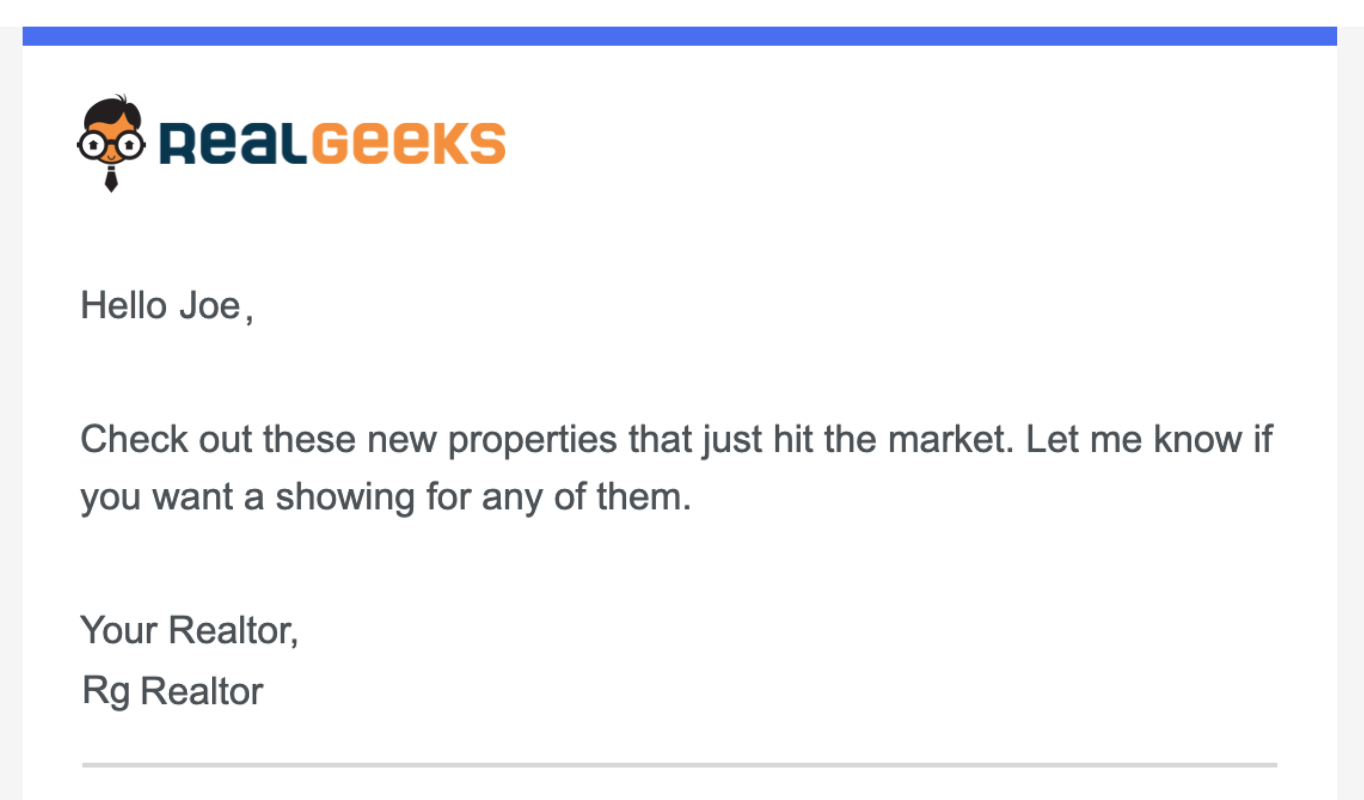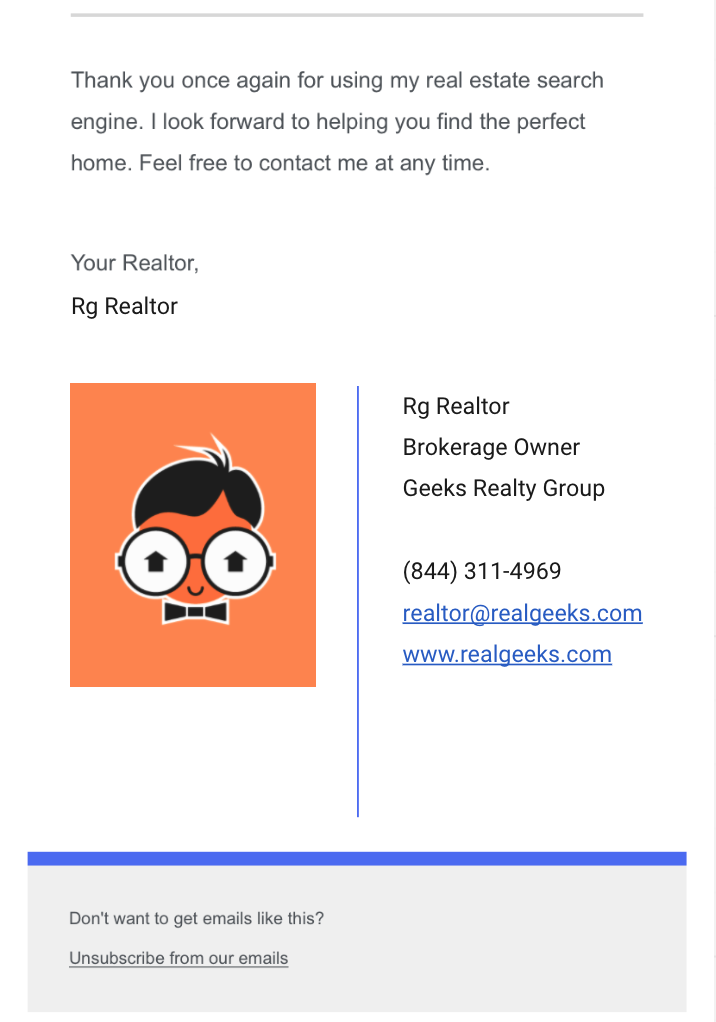 About
Real Leads by Real Geeks is a highly efficient and effective marketing solution for generating, capturing and managing home buyer/seller leads.

One of the best lead generation and management systems available. A fully integrated custom IDX and marketing solution to drive traffic, capture leads, manage-cultivate them and close more transactions.