Get Ready to Shine with Real Geeks Video Messaging
The release of Real Geeks video messaging makes it easier than ever to get in front of clients!
Engage your database with a video showcasing current trends, or simply talk about your weekend plans and extend an invitation. With our video messaging feature you can do all of that and more, in minutes.
Real Geeks Video Messaging shows that seeing is believing.
Simple to use and send, Real Geeks Video Messaging instantly engages in a few easy steps!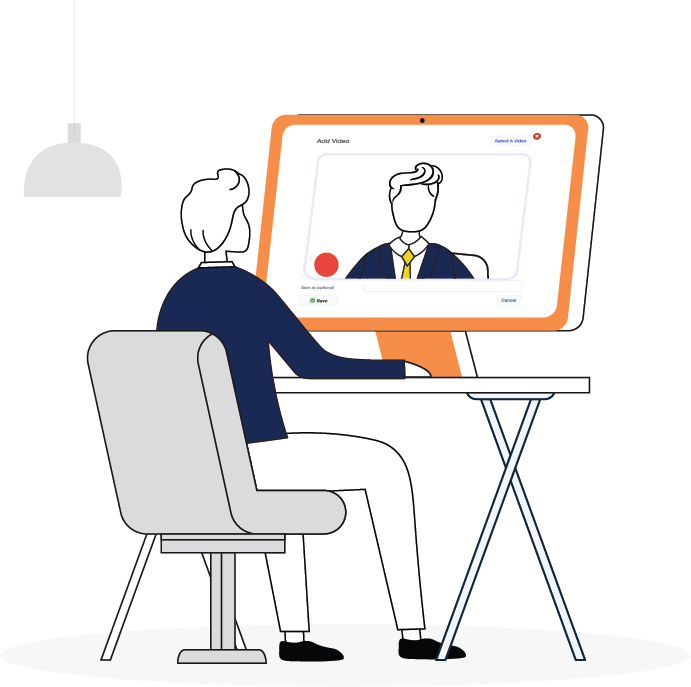 Open an email window in the CRM.
Click the start video button.
Smile and begin recording.
Record your message.
Name and save your custom video message to the library for reuse.
Insert your video into an email, text, workflow, e-blast or template!
Send the video and watch as your client visits the video page on your website.
Engage, deliver news and update quickly through Real Geeks Video Messaging. Communicate authentically and connect with your clients and leads face-to-face! Show them why you are their go-to resource for current real estate information!
Real Geeks Video Messaging gives you the tool you need to be present and bring leads to where they need to be - searching your website! And, like many of our other features, Real Geeks video messaging is provided free of charge to existing clients.
Published 2021/04/26
|
Share This Post (Permalink)
|
IDX Real Estate Websites that Convert
Get Started Now
Sign ups have increased by a factor of 10 times over our previous IDX website provider. –Lee Cunningham, Greenville
View More Testimonials
Real Geeks Demo & Overview
Categories
Archives